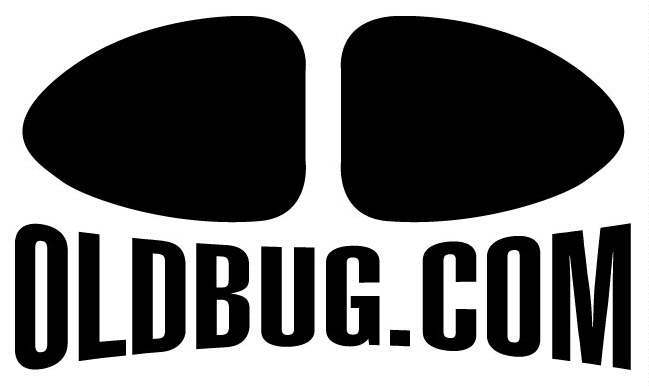 1974 VW "Sun Bug" Convertible Beetle For Sale
---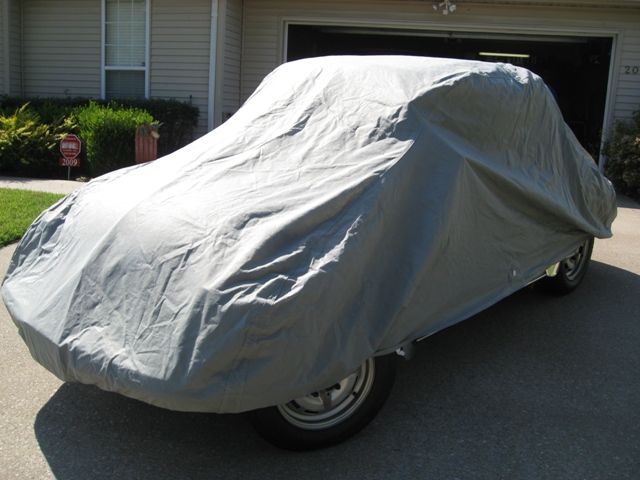 Here it is ...the mystery car...I wont show it to you, but trust me it's nice.
Think of it like one of those "grab bag" things from back in your childhood.
Just send the money and then hope you get a nice one.
What do you think?
Good idea?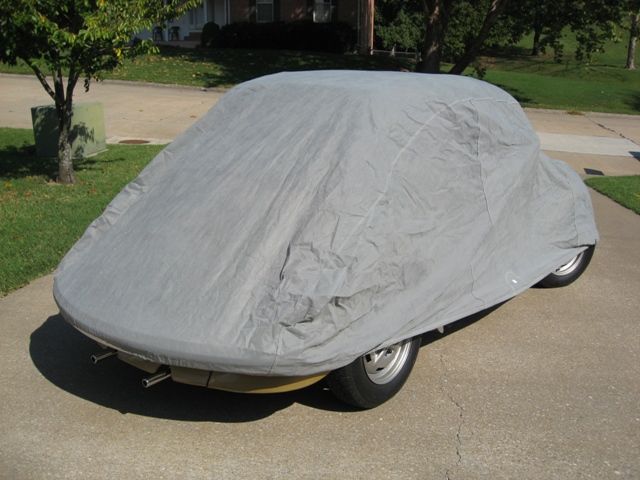 Probably not the best way to sell a car...and certainly not the way we do it here at Oldbug
We like to show as much of the car as we can so you are sure you are getting something nice.
In the case of the above photos...you get a nice fitted car cover with this one!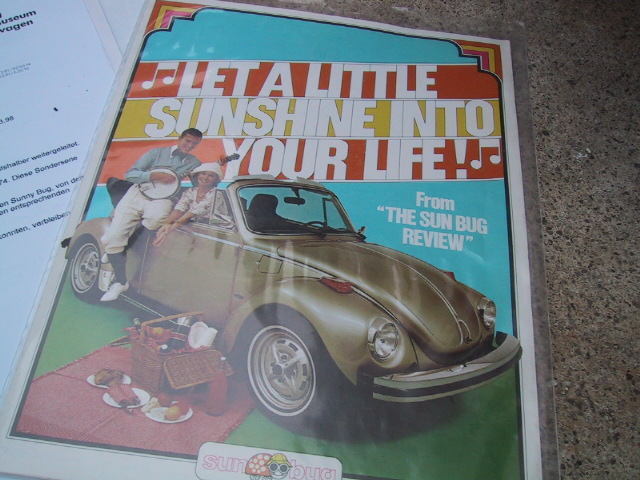 OK...so what are we dealing with here?
In the 70s when the Japanese carmakers were making inroads into the sales of our beloved Beetle,
Volkswagen started to look at ways to make the Beetle more special, and there were several different Limited Edition
versions that were produced to hopefully spark up the interest in the car buying people out there.
These limited edition Beetles are now being searched out by collectors and I think that over time
they will truly be highly prized and the values will increase due to their special equipment.
The brochure above is not included in the sale, but it shows the "Sun Bug" in all it's glory.
These were only built in 1974 and were available has a sunroof hardtop or a convertible.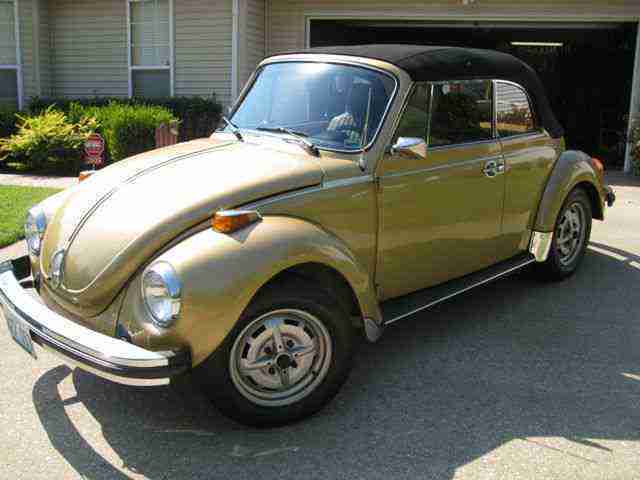 In this case we have a gorgeous convertible that is very clean and appears to be very well restored.
It is located in Missouri where it's owner has properly pampered it and has put a lot of time and money into
making it as nice as it is. he has done the research, it is a genuine Sun Bug, not a clone and I must say it looks great.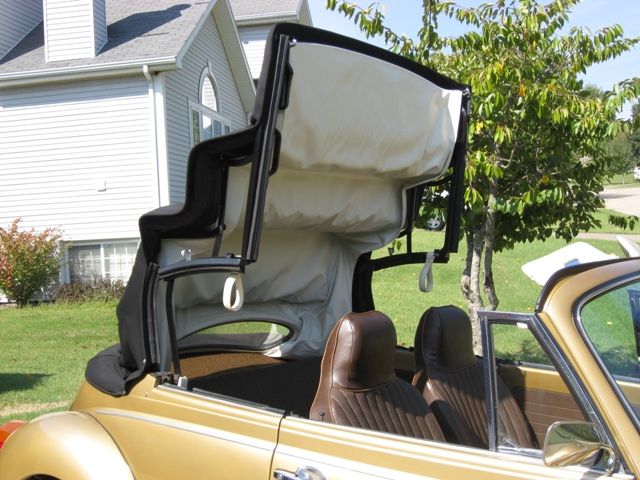 The top is in excellent shape...the frame looks clean and the headliner nice as well.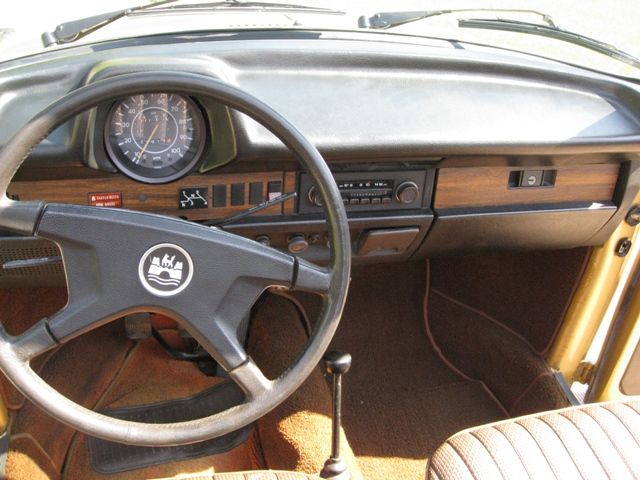 Dash looks correct and un-altered. The woodgrain finish is correct as is the padded steering wheel.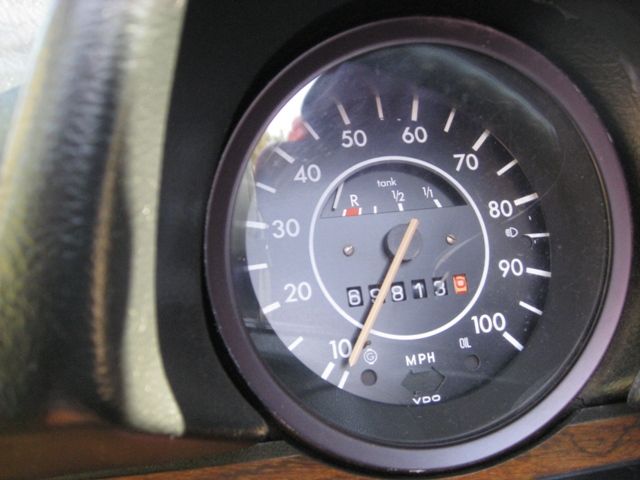 Odometer reads 69,800 miles.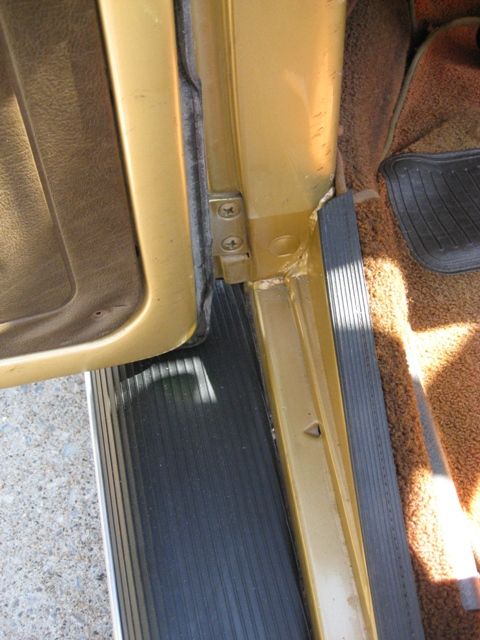 Door jams look clean, carpet in decent shape.
Door seals look new, car has been repainted in the original gold color.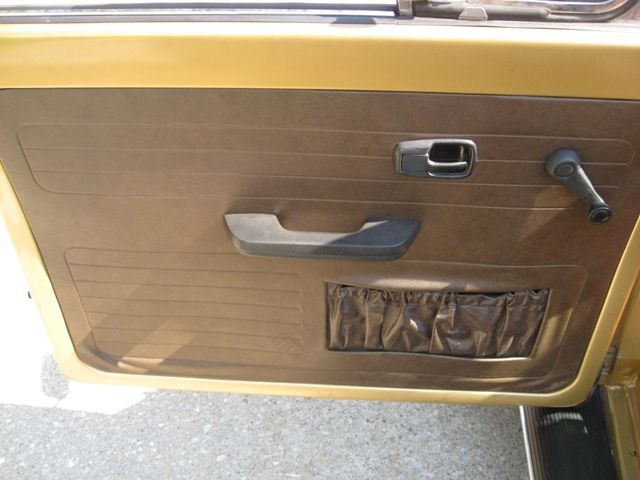 Brown door panels are original and in pretty nice shape.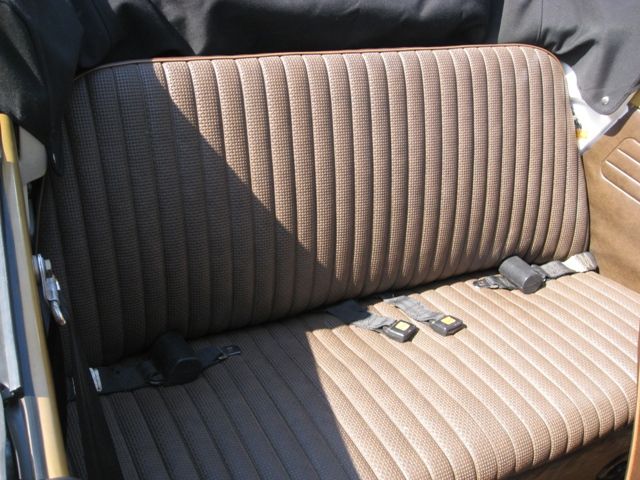 Seat upholstery has been redone. Originally the seat material was a cloth center affair, but they did not hold up well over time.
Re-doing the seats in vinyl is the way to go, and this car with the brown vinyl and tan piping is very attractive.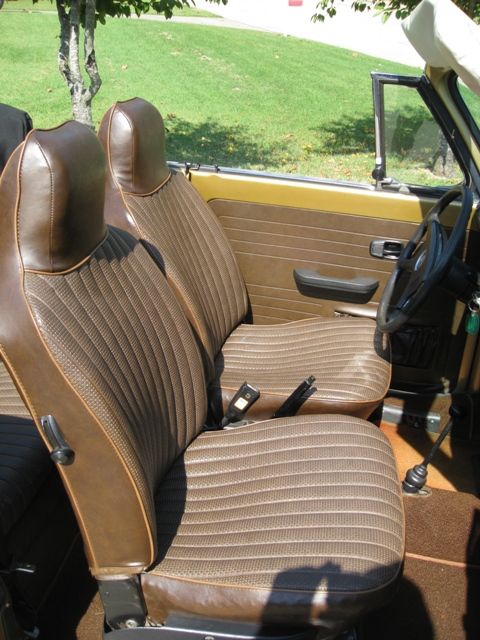 Looks quite nice.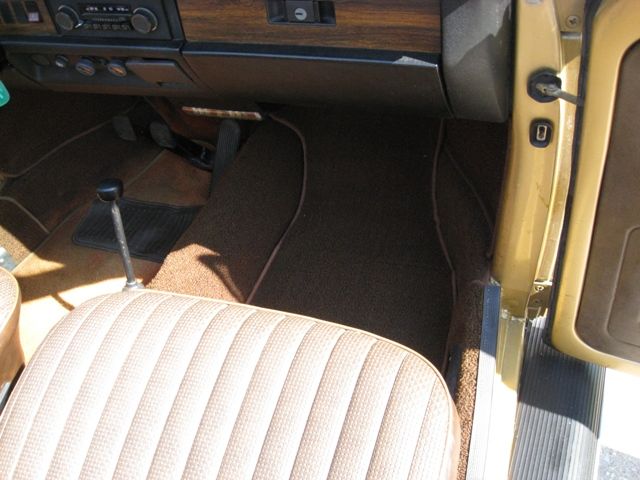 Carpet in brown looks great with just minor use evident on the drivers side.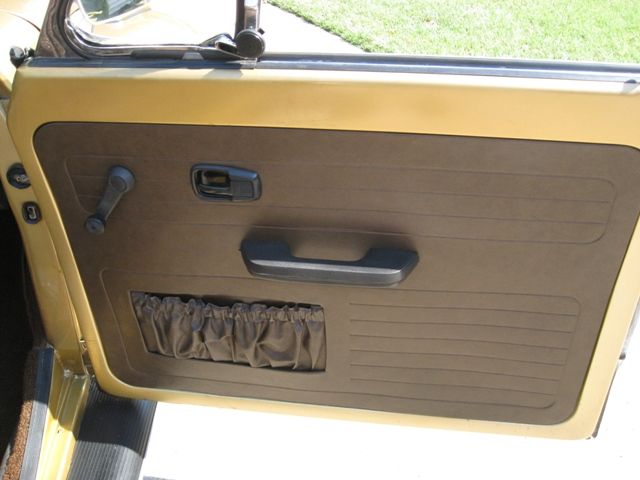 Passenger side panel look fantastic.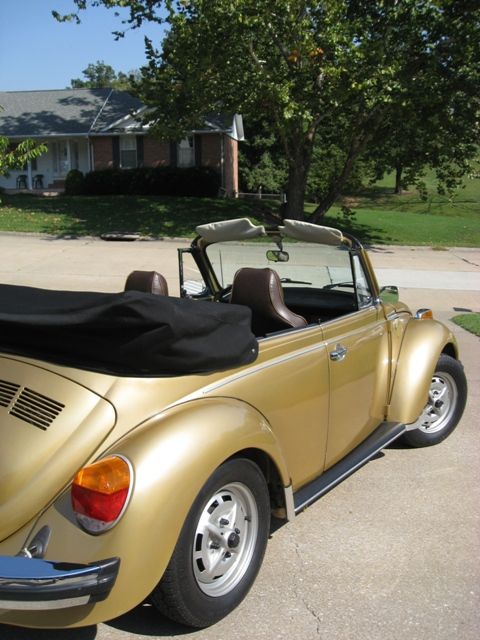 Really a pretty color combination, it is sporty, it is classy and
it stands out in the crowd at the VW events...and best of all it is correct!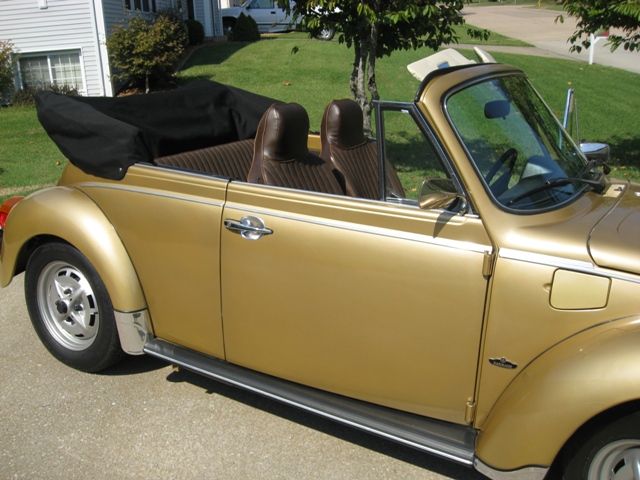 Paint looks very nice, body is straight, trim looks bright and clean.
Nice accessory gravel guards on the fenders.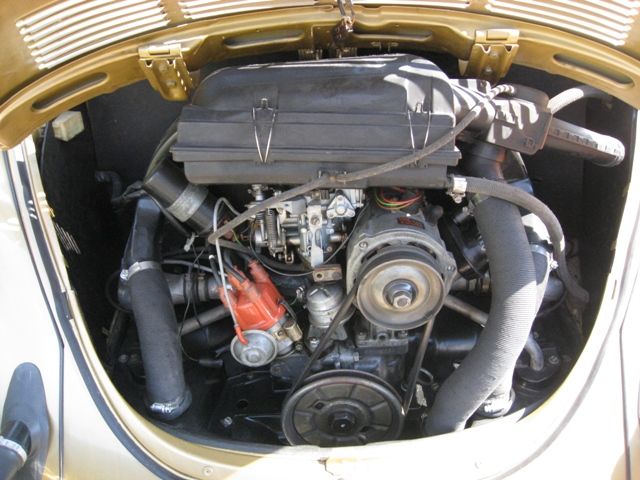 Very good running and totally stock 1600cc engine.
Mechanically the car is excellent.
The brakes and steering have all been recently serviced and rebuilt, new wheel bearings, tie rod ends, etc.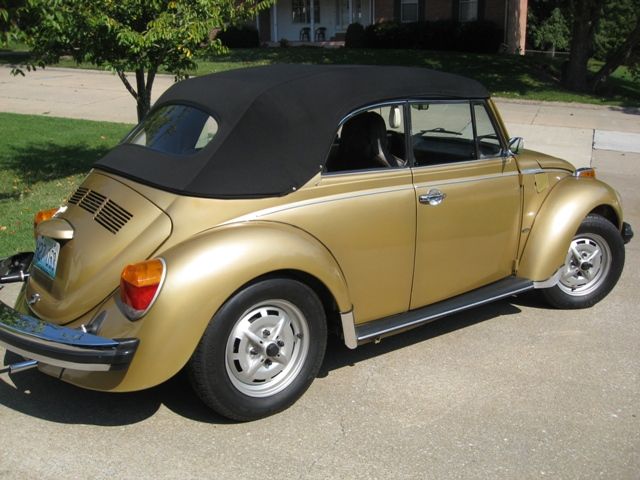 Top is a high quality canvas replacement that looks wonderfully fitted.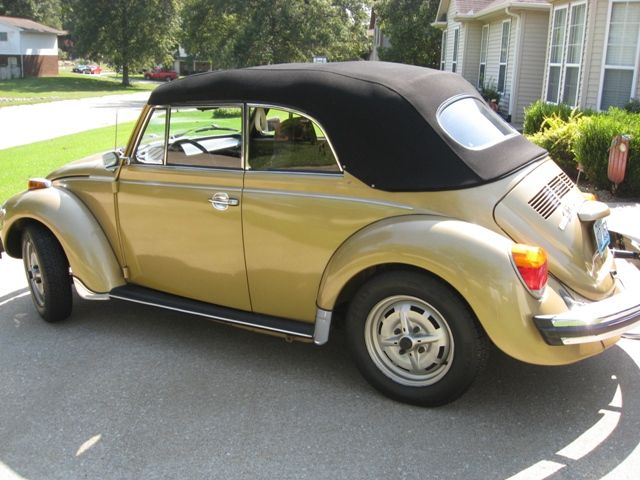 Correct sport wheels are on the car, tires are very good.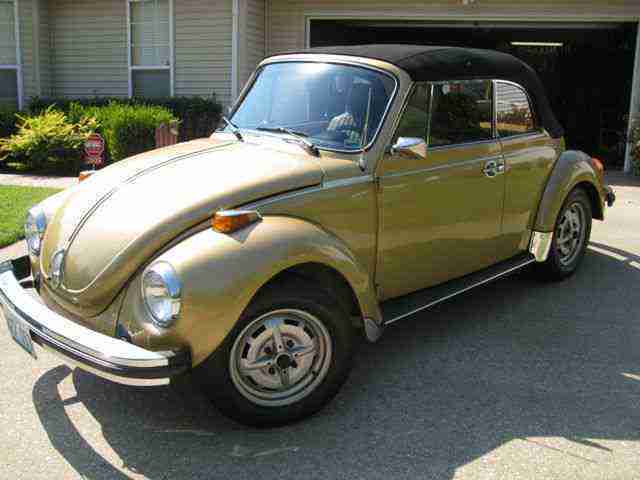 Excellent.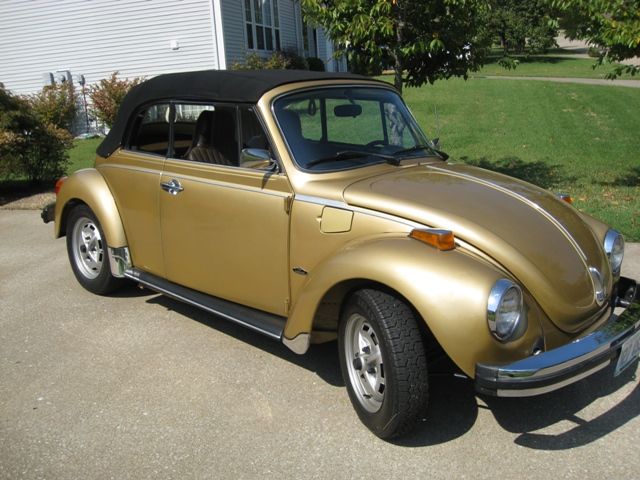 Very pretty car indeed.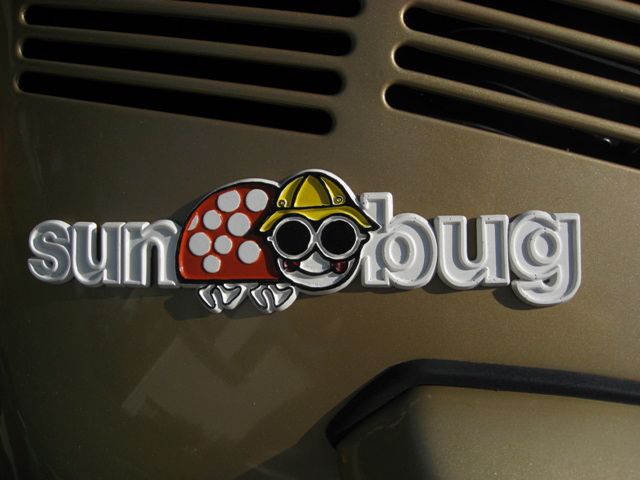 The original Sun Bug badge is still in place on the engine lid...these are extremely hard to find!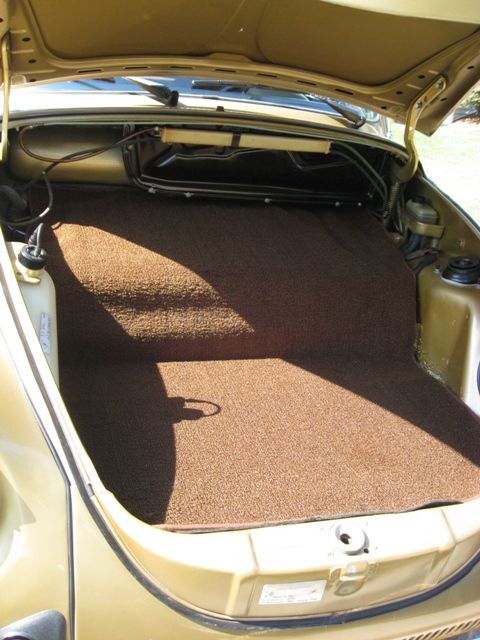 Under the front hood it is very clean and tidy with a well fitted carpet kit.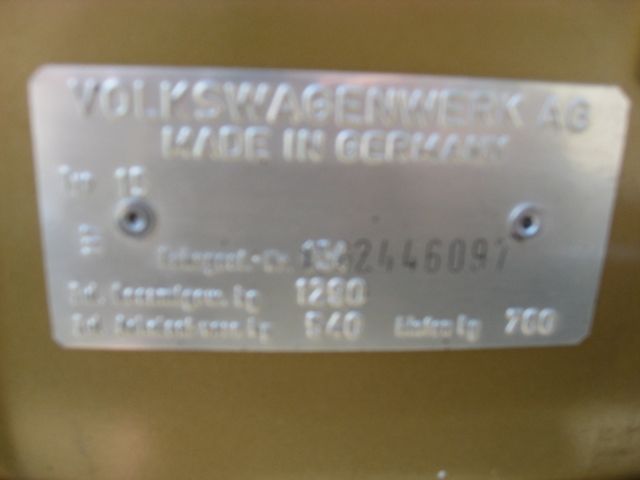 Body tag.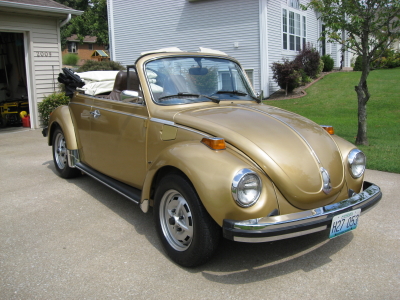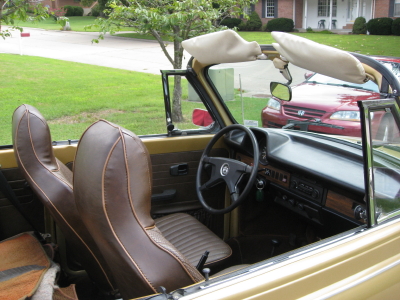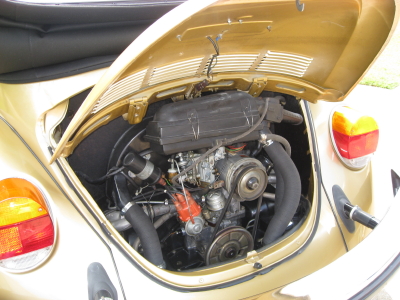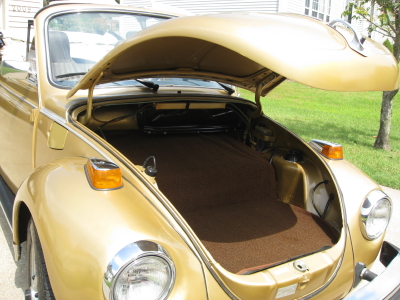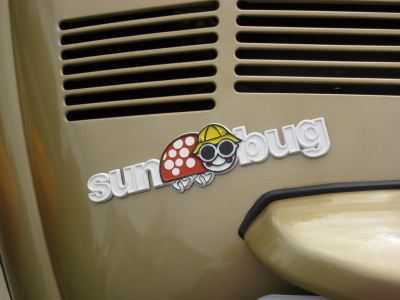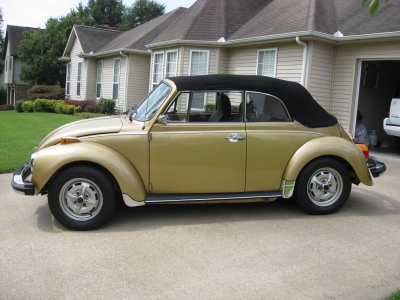 Nice little array of images.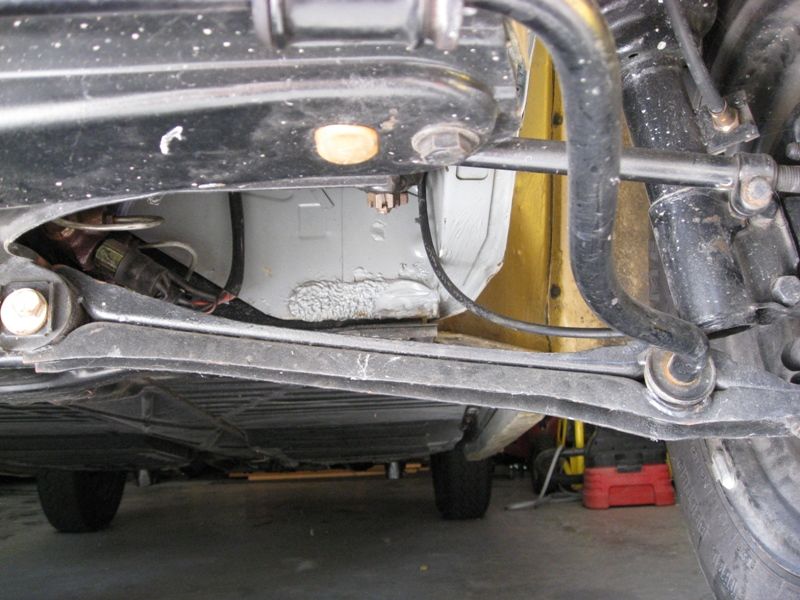 Underside shots show it to be very very clean!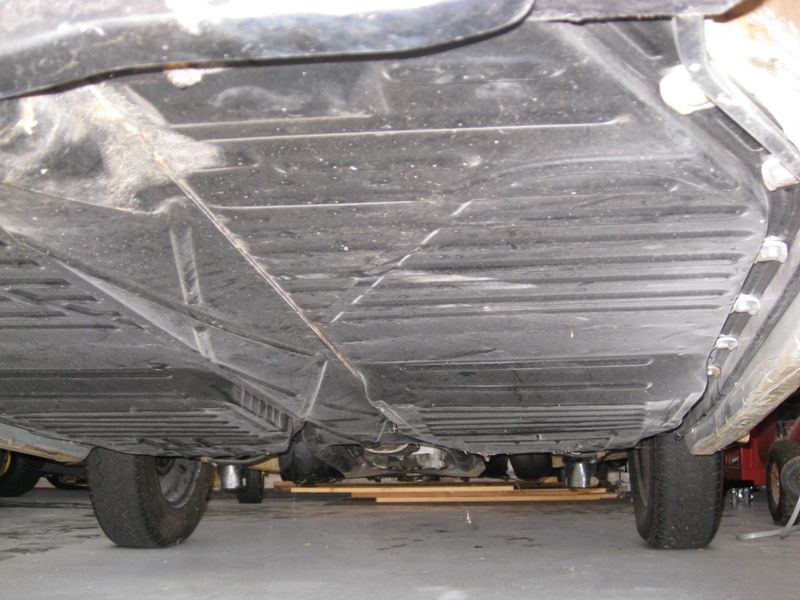 No rust here...super solid.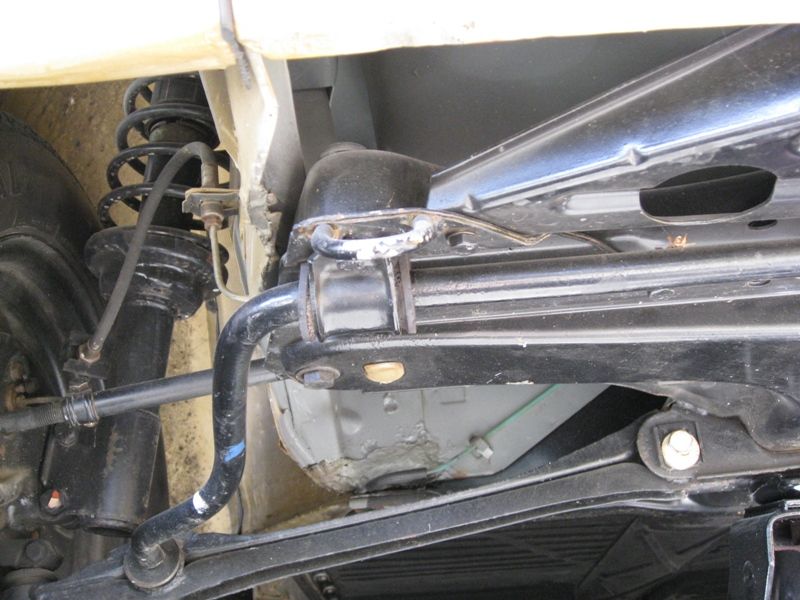 How often have you seen the underside of a 70's Beetle this clean?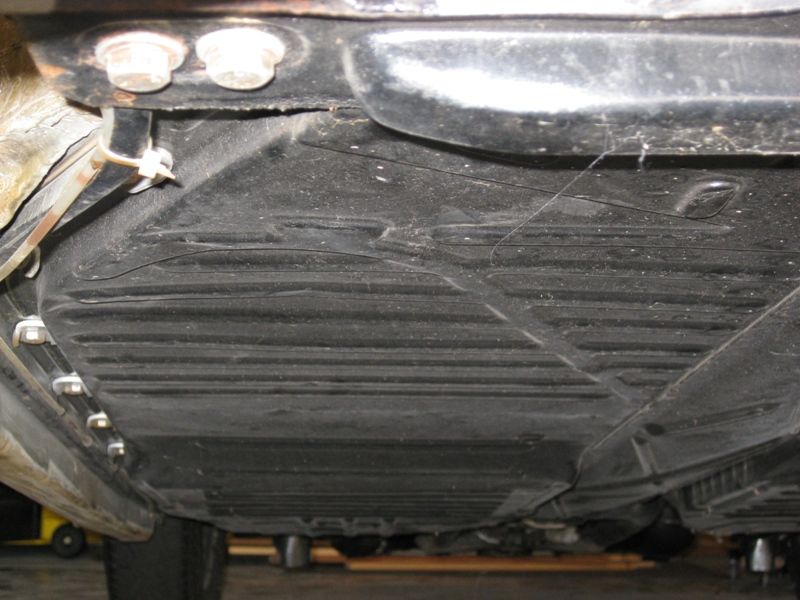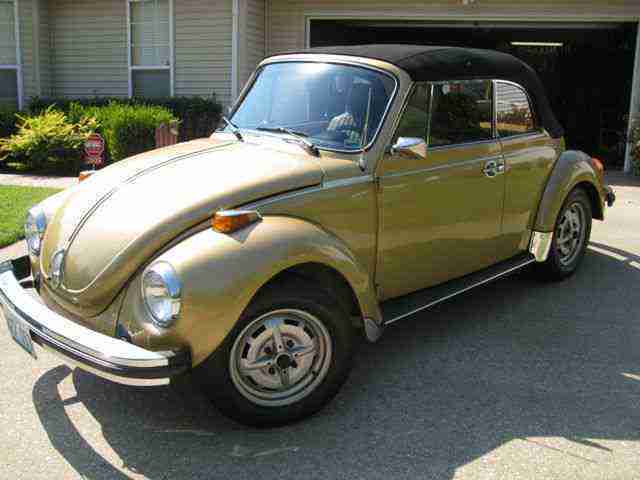 In closing this looks like a wonderful example of a pretty rare special edition Beetle.
Super clean and solid, cosmetically and mechanically great...very hard to find one in this condition anywhere
and to restore one to this level is an expensive game.
This car is priced right and I think it will make an excellent investment.
Asking
$15,000 obo
---
For More Info...CALL
951-767-1600
or email
oldbug@earthlink.net
---