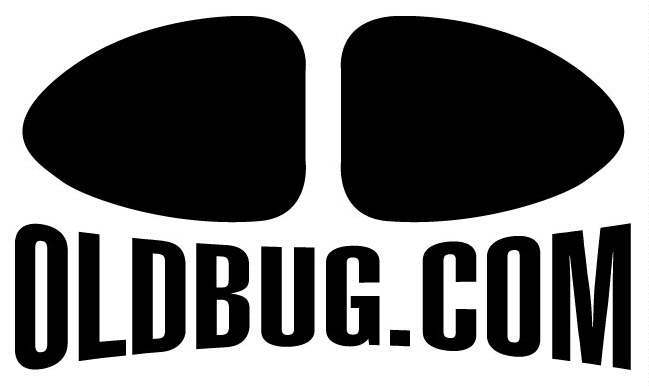 1965 VW Beetle Sunroof Sedan For Sale
---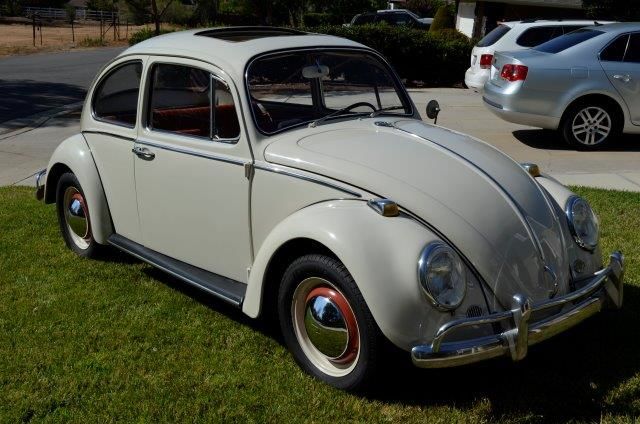 Wow!
This is what I love to see...a good stock restored 60's Beetle.
So many have been modified or changed a bit that when something clean and normal like this pops up
I just know it will be a good seller.
So many people out there these days looking for so,ething just like this.
Stock and simple and the big bonus of the sunroof!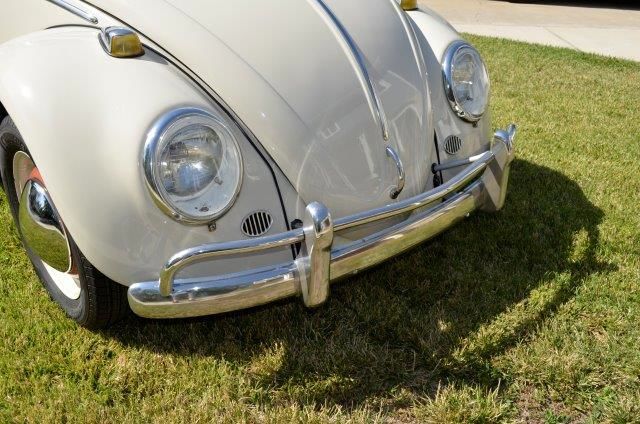 This car has recieved a nice cosmetic restoration that has been completed
within the last year. It is nicely done, not over the top perfect, but
as you can see in these pics she is as pretty as they come!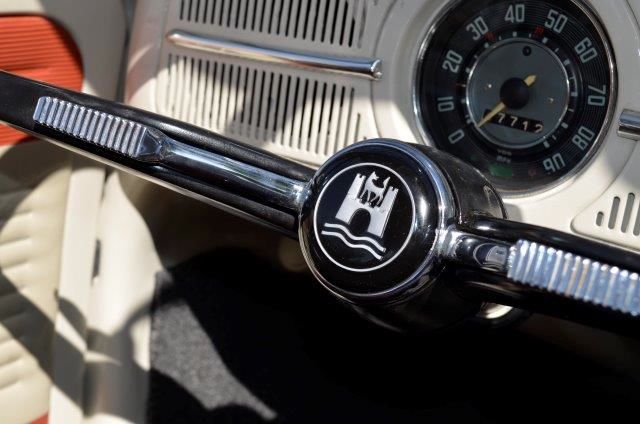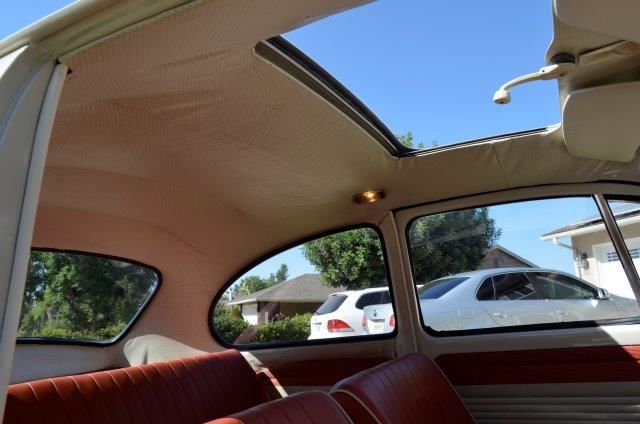 Interior is all new...the sunroof is a great option!
65 was the second year for the crank back steel sunroof.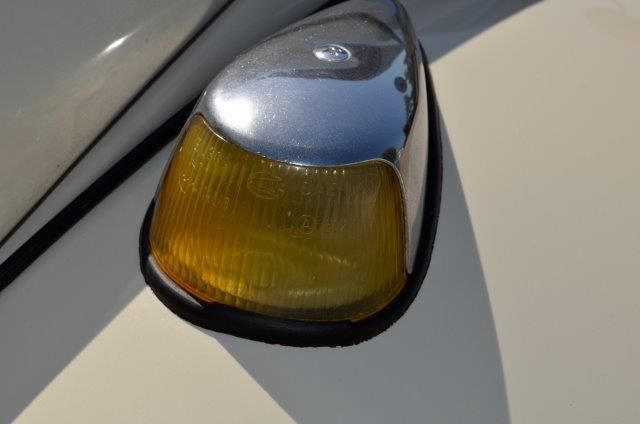 Original Hella lenses and housings, new rubber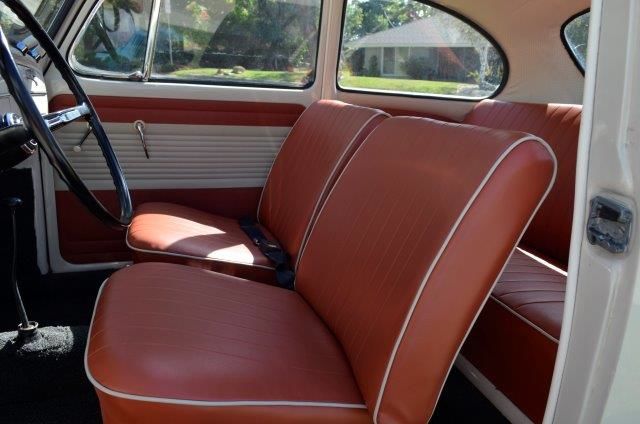 Seats in the red with white piping look fantastic against the white exterior.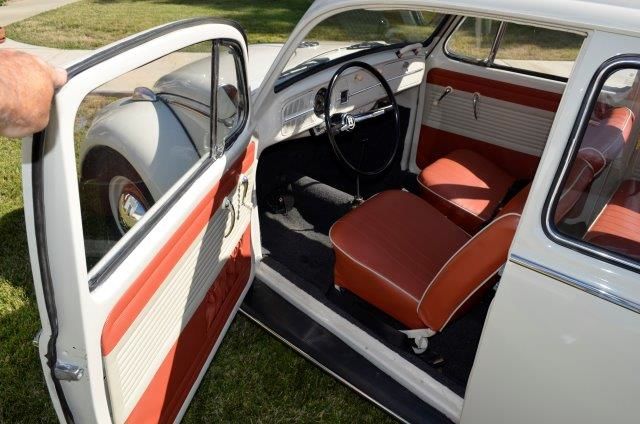 Great look!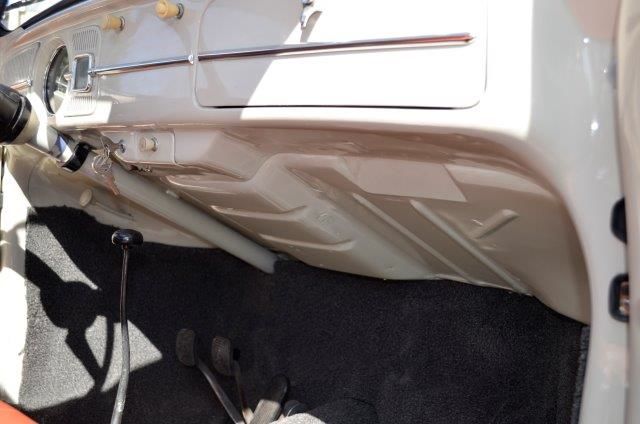 Dash looks awesome...super clean.
The radio hole is gone, the trim is fitted and it looks super smooth.
Locking glove box door as well.
If you wanted a radio, fitting it in the glove box would be a perfect choice.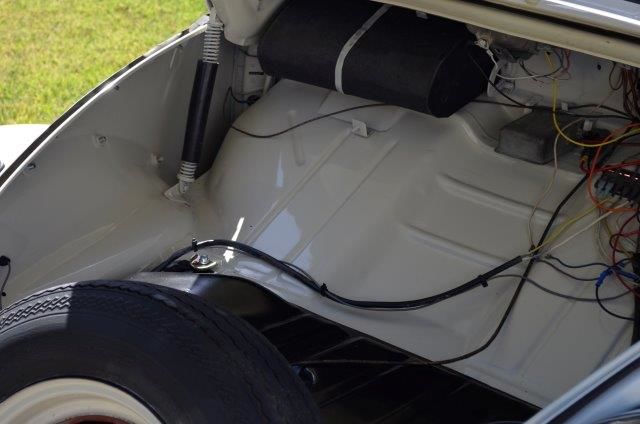 Clean under the hood.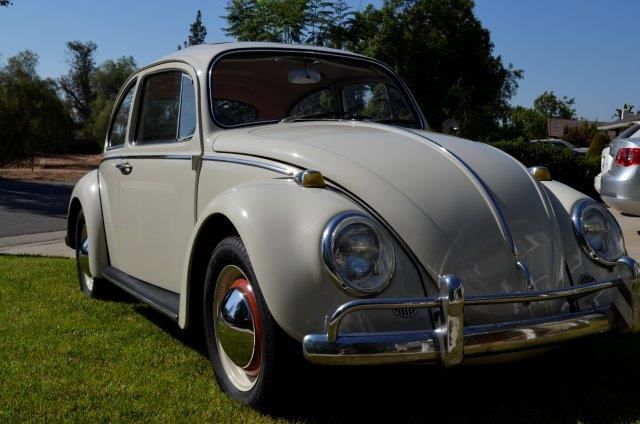 Nice chrome and all new rubber.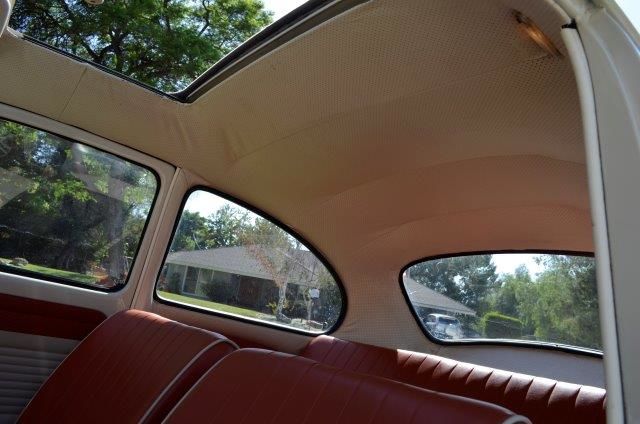 Headliner fit is not perfect, but the material is all new and in excellent shape.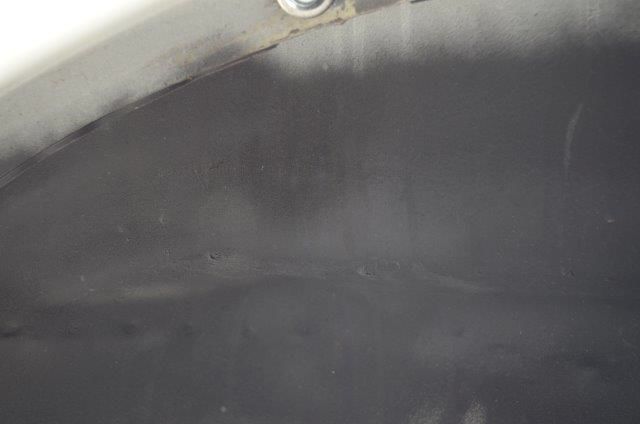 Inside the fender wells is undercoated.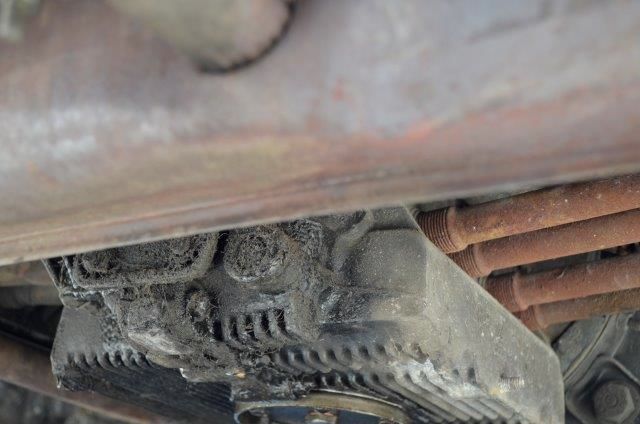 The engine is a good running used motor, but it does show some grme and surface rust on the pushrod tubes.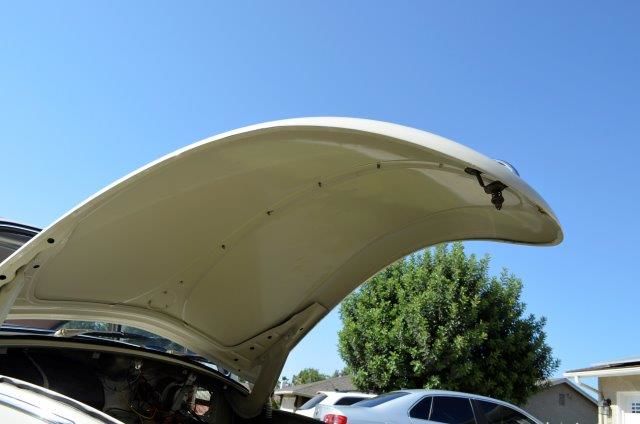 Under the hood.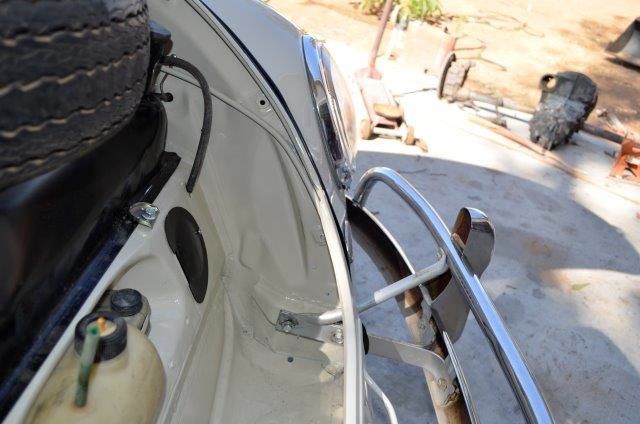 Looks pretty clean in here.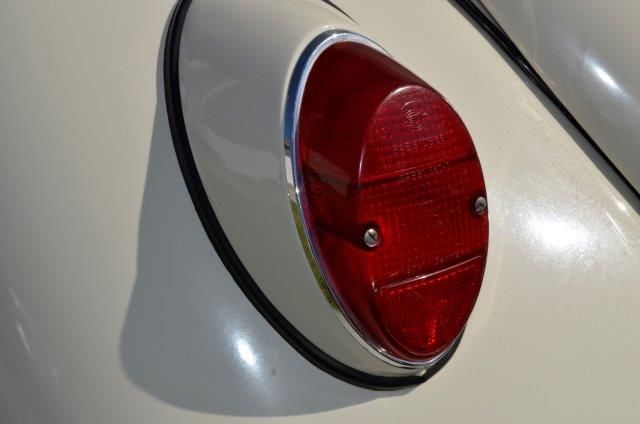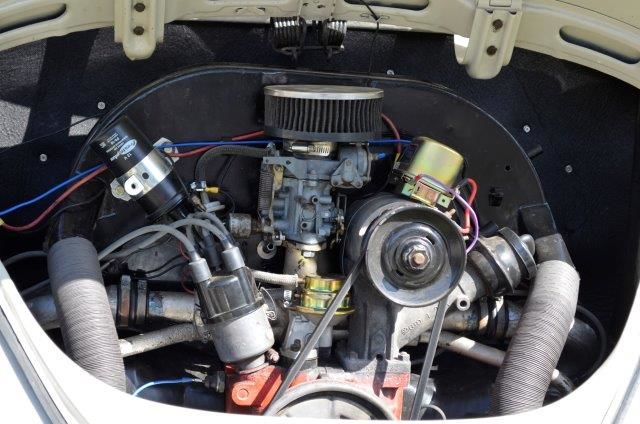 Engine is a 1600cc dual port, converted to 12 volt electrics.
It is a good runner and driver, but I would keep the engine lid closed at the shows.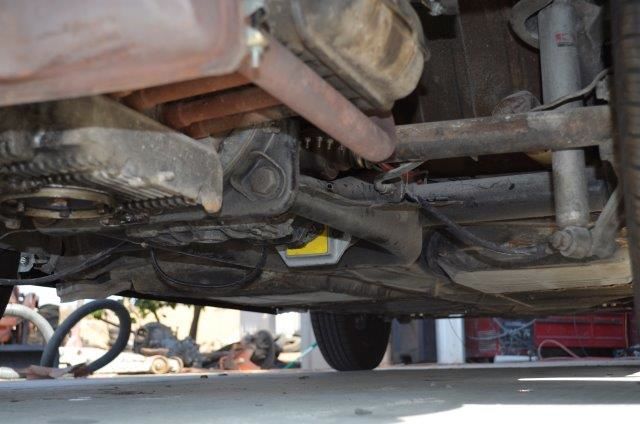 Looks to me like the floorpans have had some repair in the rear.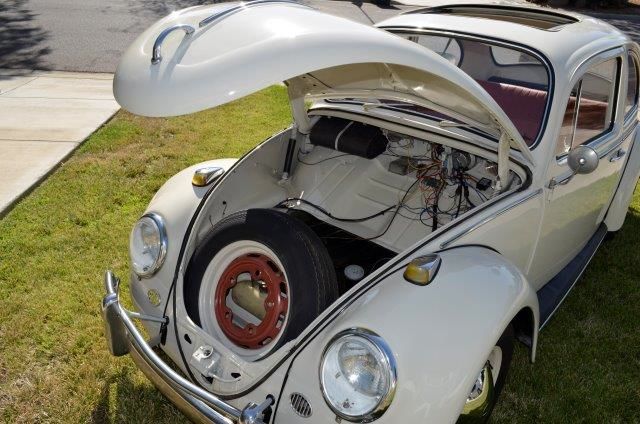 Spare wheel is from a 66-67.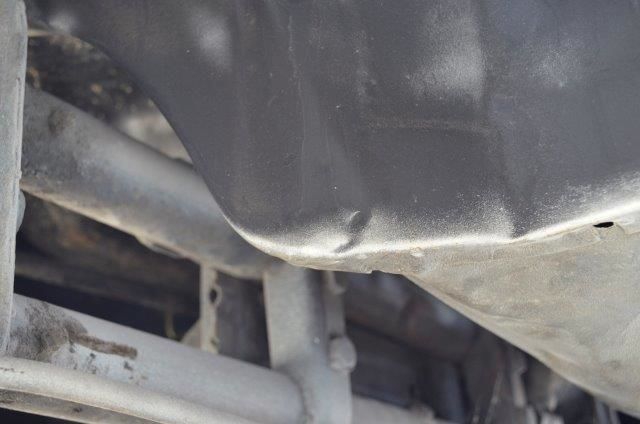 Basically unrestored underneath.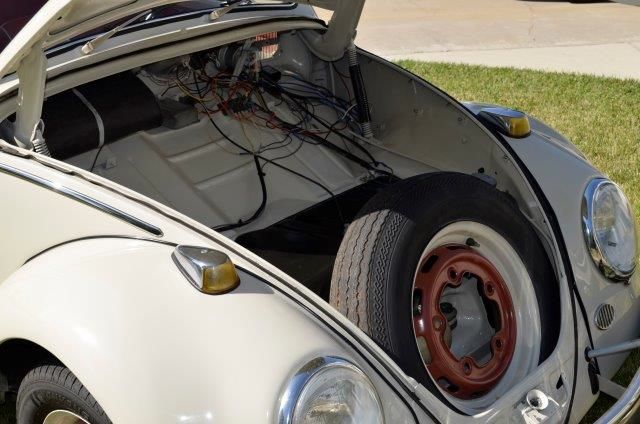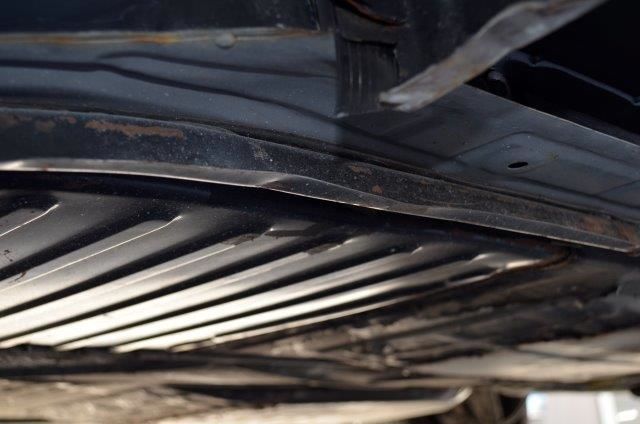 Another shot of the floorpans.
Looks clean and solid but not original.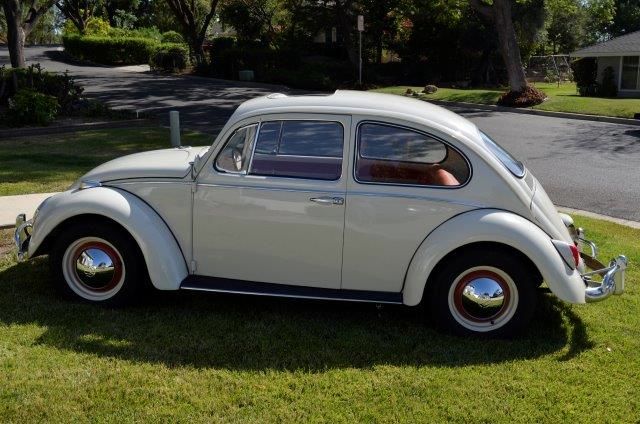 Sweet looker!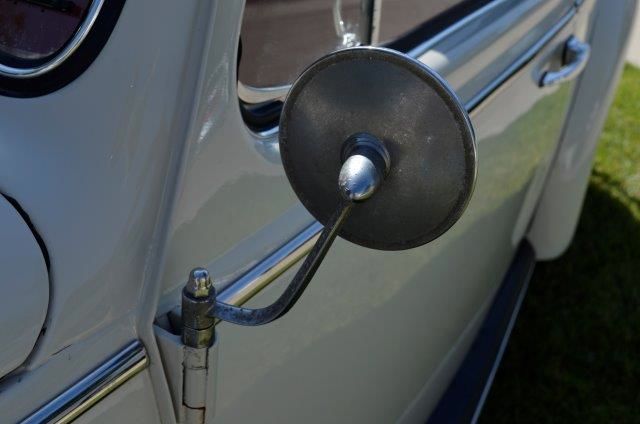 Original mirror shows some age.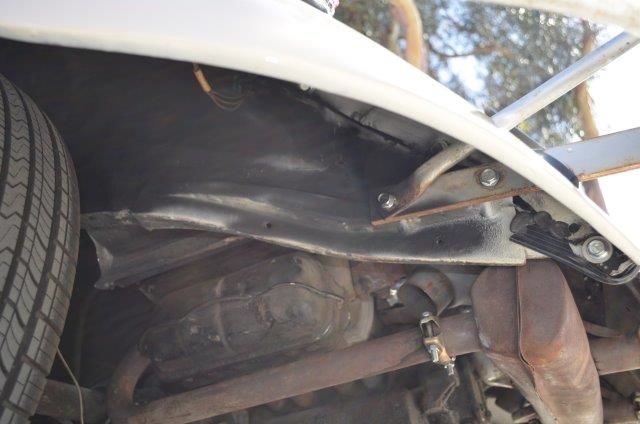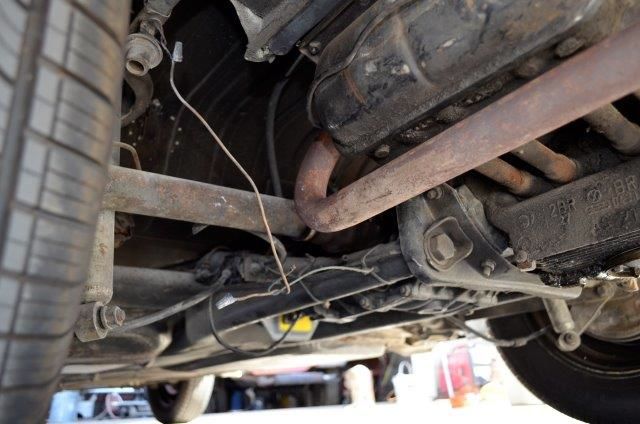 More underside shots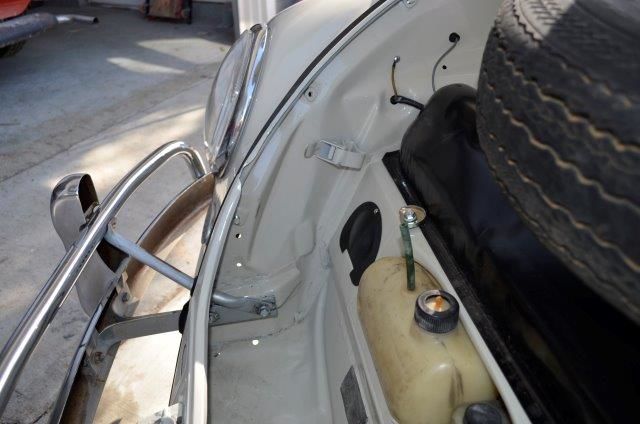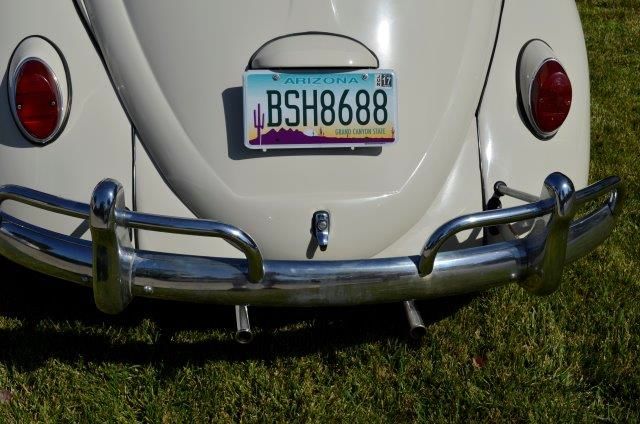 Arizona title but located in Southern California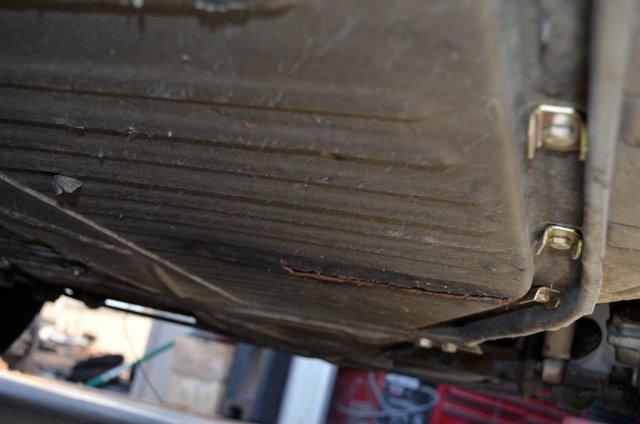 Another pan shot.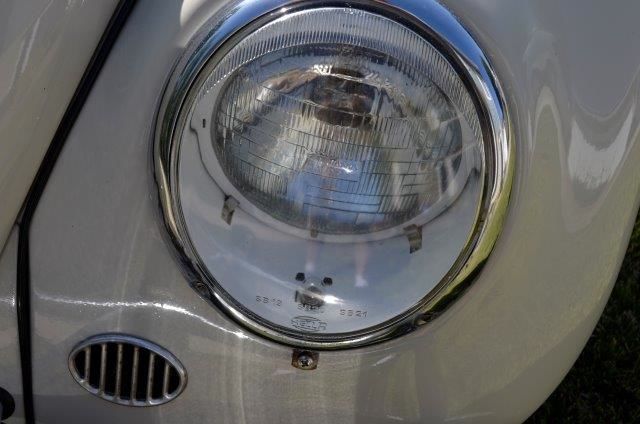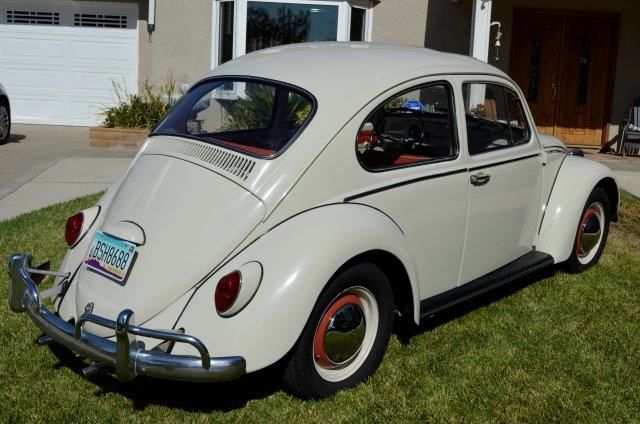 I like the two tone wheels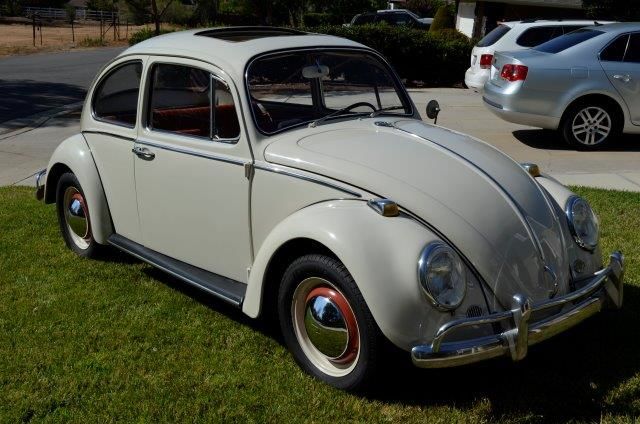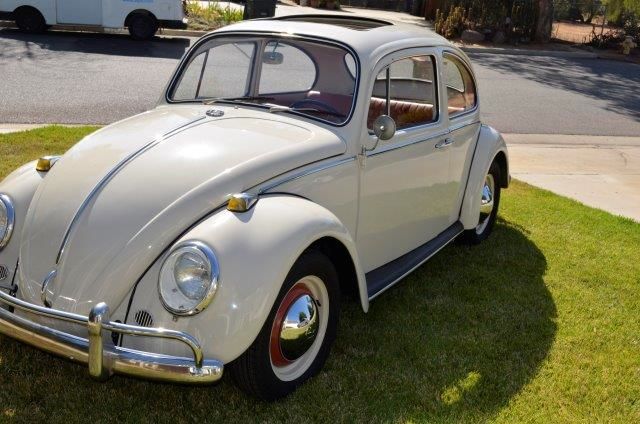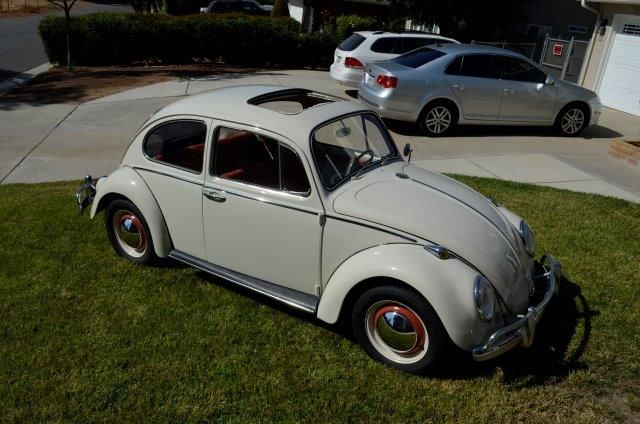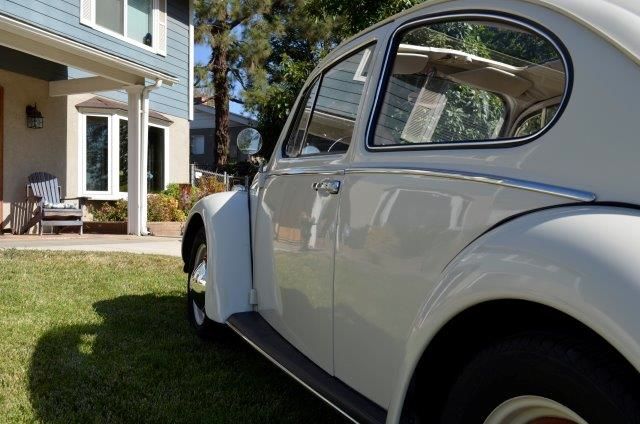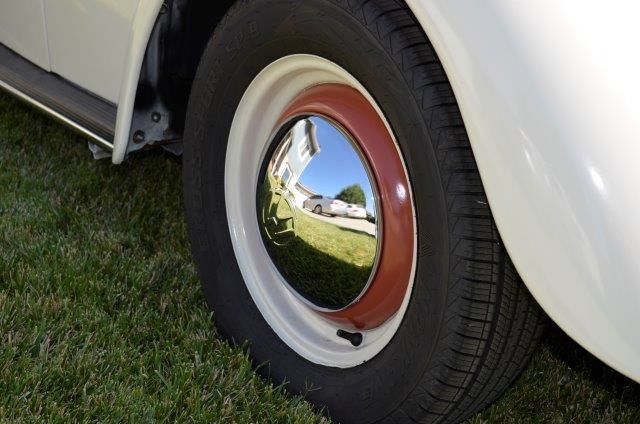 Sweet!
Looks like new tires and hubcaps as well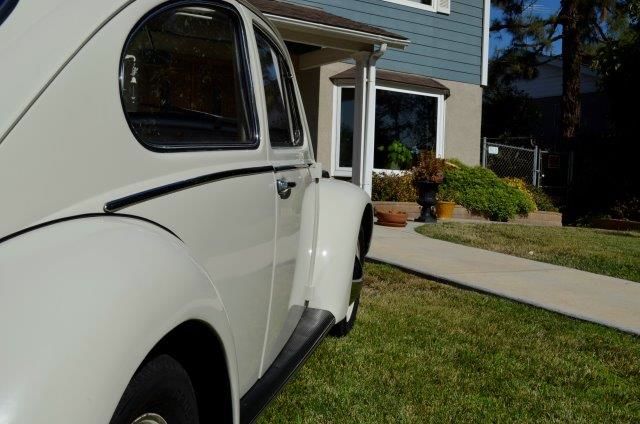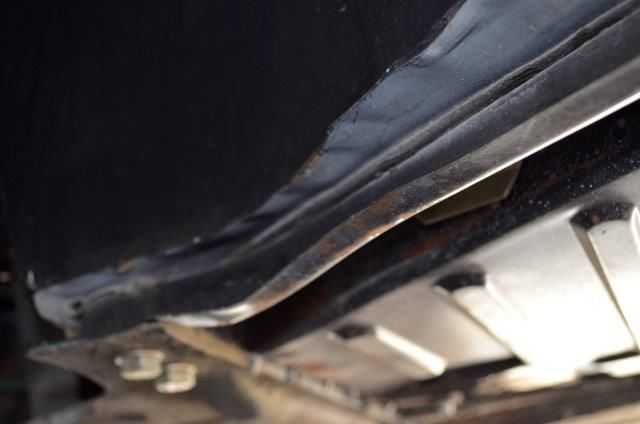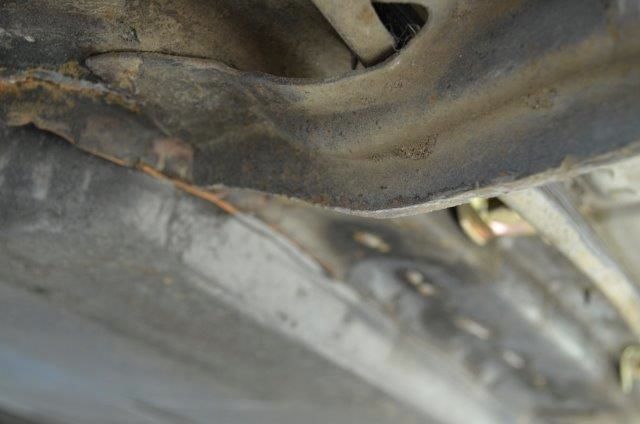 More underside shots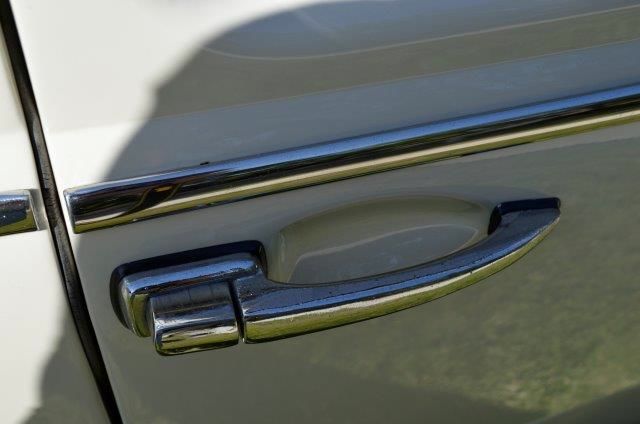 Original door handles have some minor pitting, fresh body trim imstalled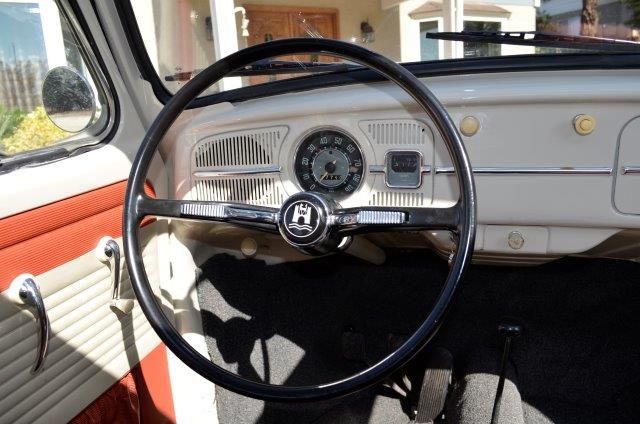 Dash looks very clean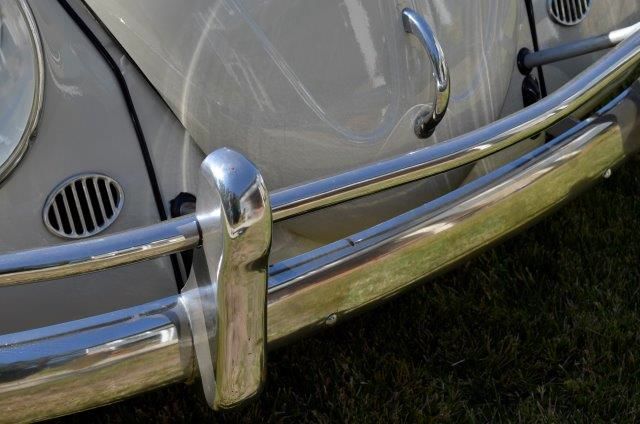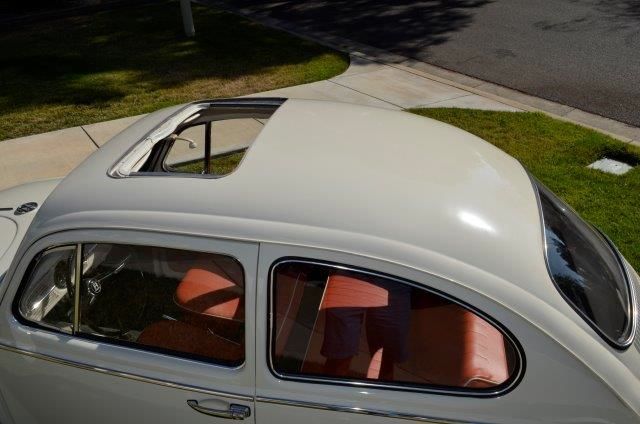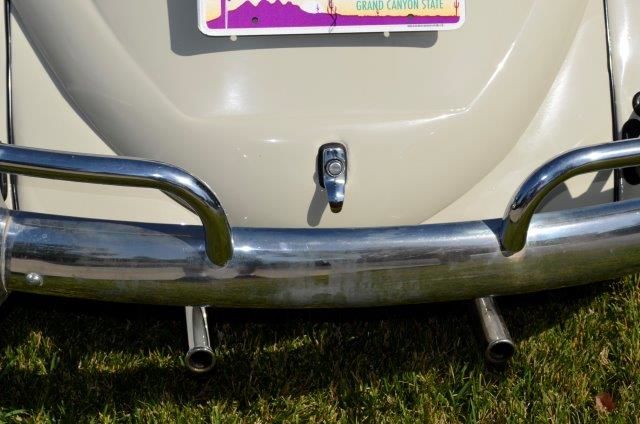 Chrome on the bumpers is not perfect, but still respectable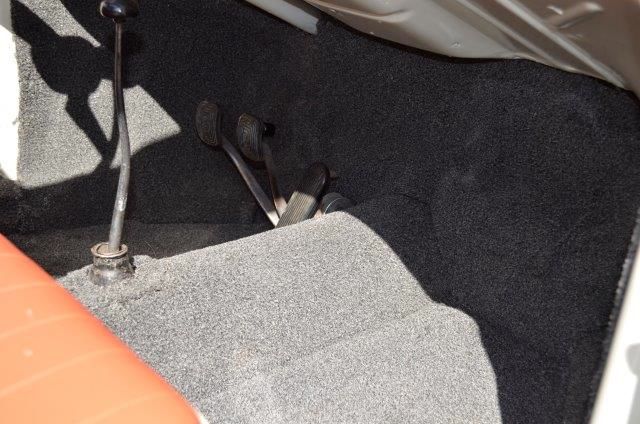 Carpet looks recent as well.
Looks like an install with roll stock, rather than a fitted kit.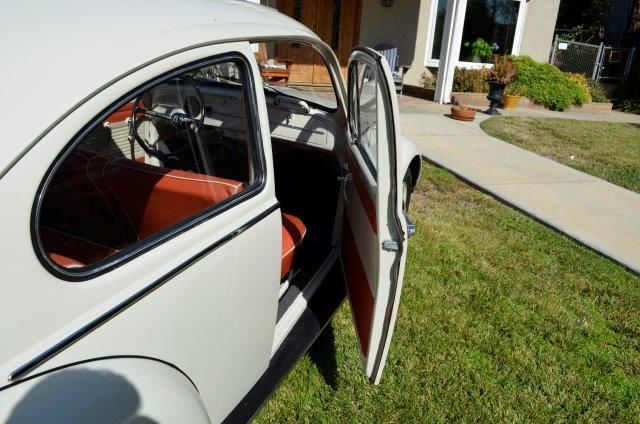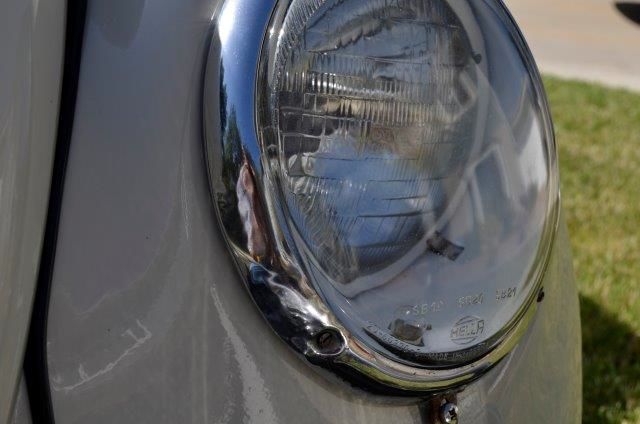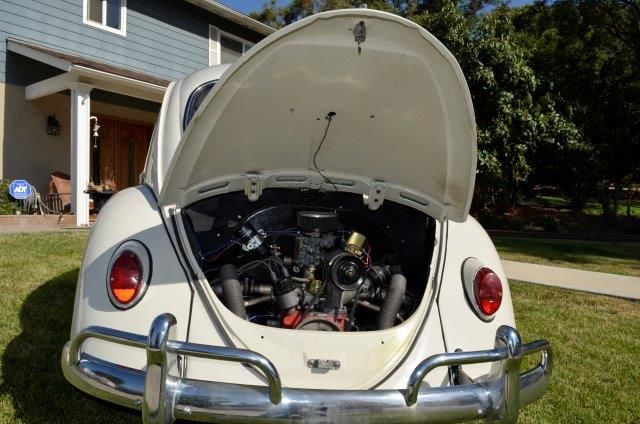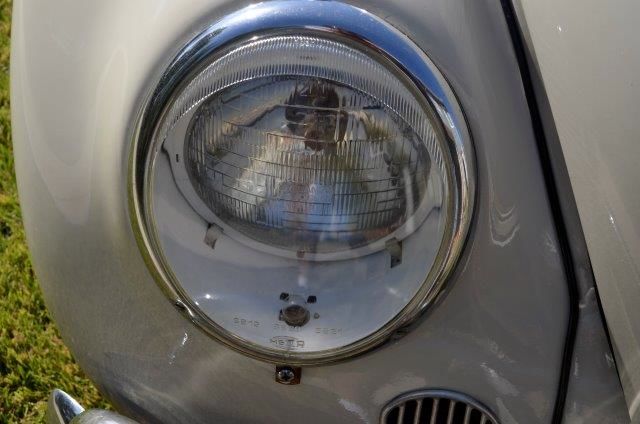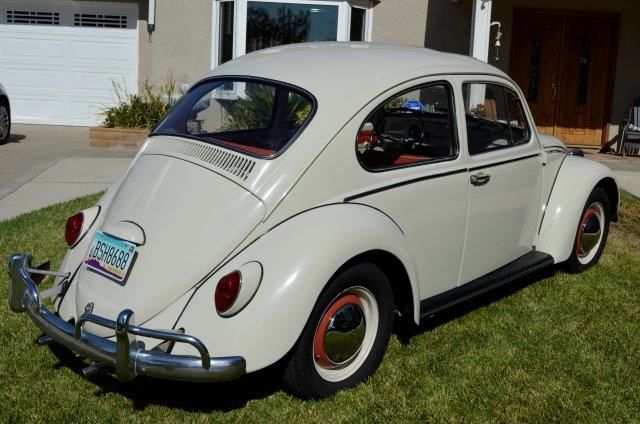 Really a clean looking car.
Its not show level concours stuff by any means but would kame a great daily runner
and weekend toy. It is definitely nice enough to get te looks and smiles on the road for sure!
Asking
$12,950 obo
---
For More Info...CALL
951 767 1600
or email
oldbug@earthlink.net
---