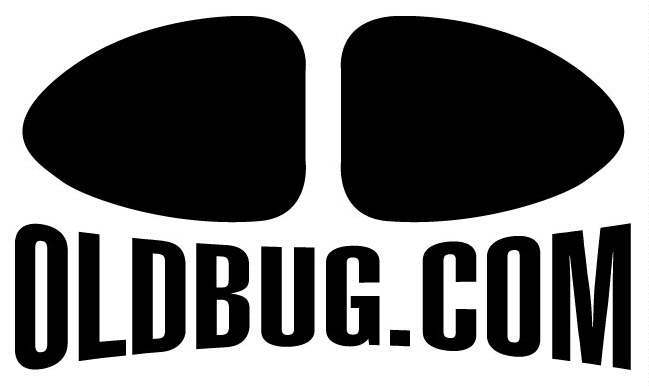 1978 VW Beetle Convertible For Sale
---
This gorgeous convertible is located in Pennsylvania in the hands of its fanatical owners
who have truly treated this car like a member of the family.
Its a lovely restoration with mild custom touches and it really stands out from the crowd of others like it.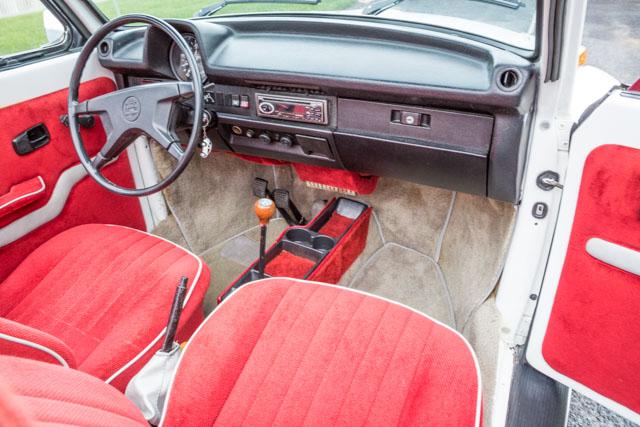 The most striking part of the car is the luxurious custom interior !
Beautifully installed and done very plush, this car is a delight to drive.
The soft seats are a welcome change from the normally seen vinyl material.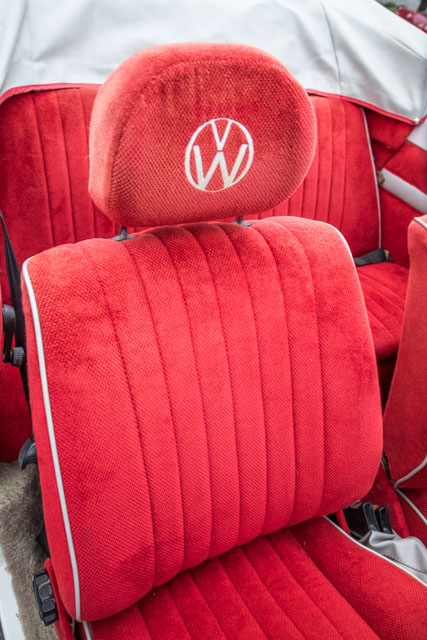 Contrasting piping and embroidered VW logos...this is really fun stuff.
The red looks great against the white exterior and it really adds a lot of fun and flash to a normally
quite bland look...imagining it with a black or white interior , it just would not be the same.
The dash is all stock with the exception of the modern audio unit.
The center console is a nice touch and the matching upholstery over the fuse box shield and such brings a little color forward.
Everything is wonderfully clean in this car...garage kept and pampered like the baby it is.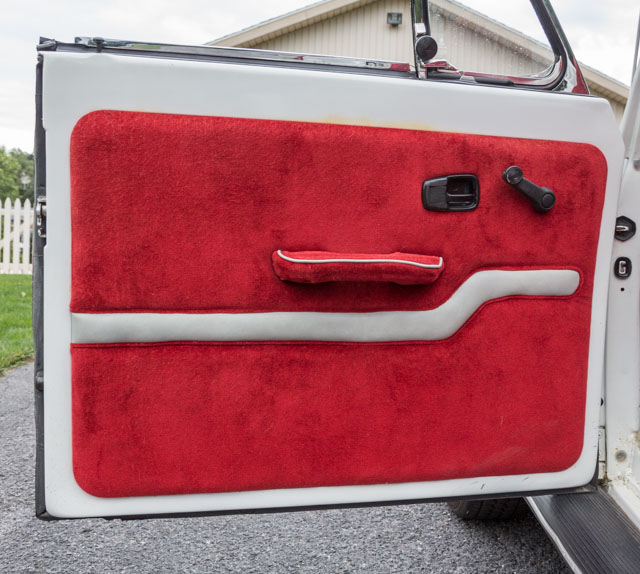 Matching custom door panels and armrests.
Window rubbers and seals are excellent.
The chrome frames are in excellent shape...glass is all good as well.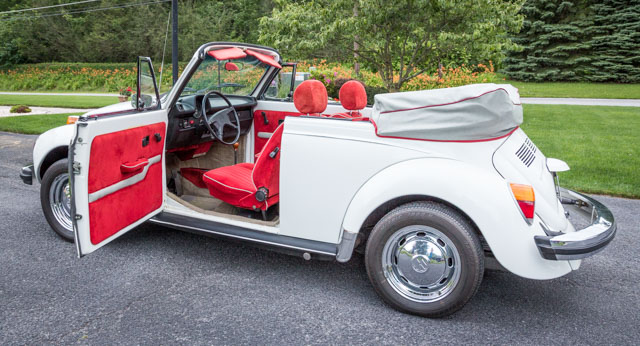 Very inviting! Step on in and head on out for a drive!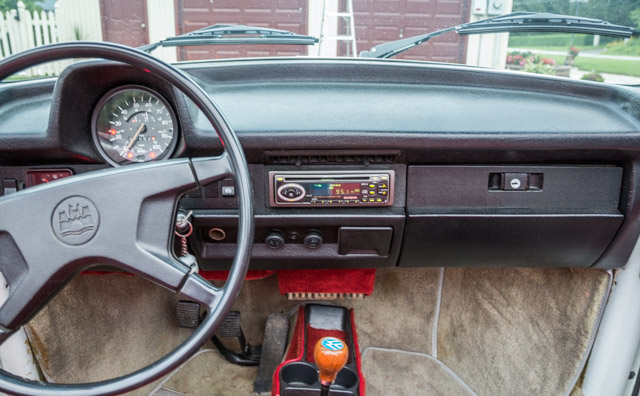 Custom top boot has matching red piping.
Like new

Even the visors have been color matched to the interior!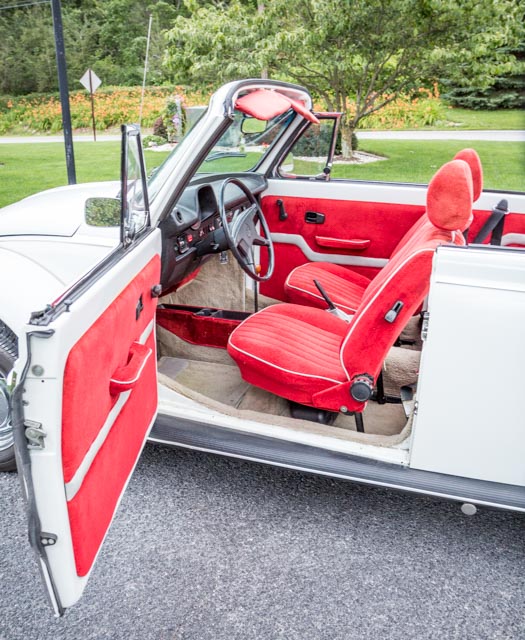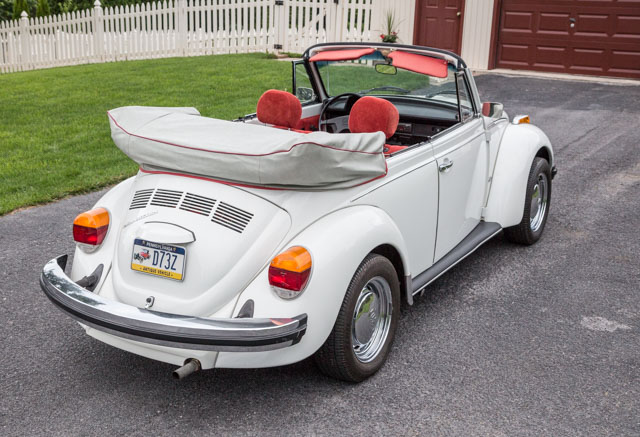 Exterior wise the body and paint are excellent, chrome is bright and clear
and the car has a great "fresh and clean" appearance.
I love the VW logo embroidery...a nice touch.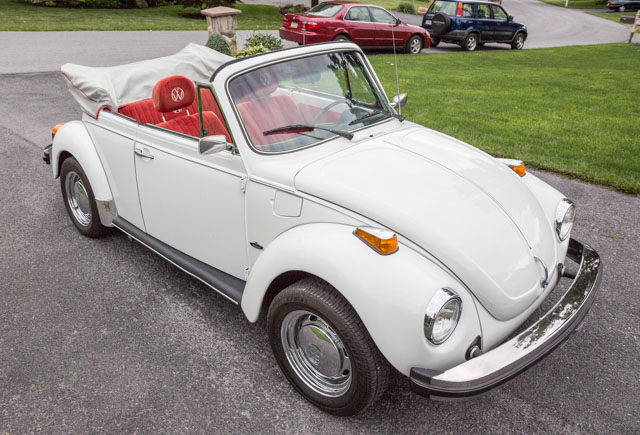 Beauty!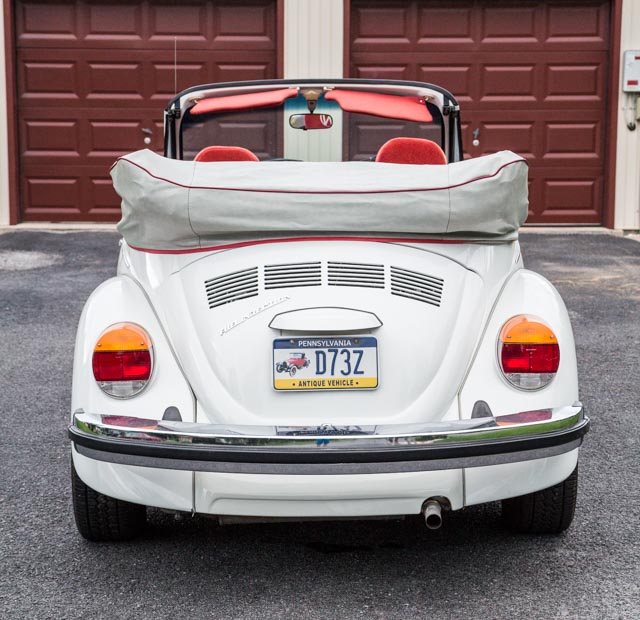 Clean title and Antique Vehicle plates in Pennsylvania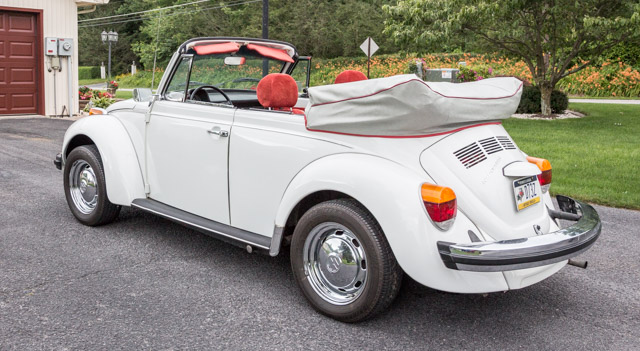 Wider than stock chrome wheels give it a sporty appearance
and the tires look like they are in excellent shape.
Front trunk is also upholstered to match.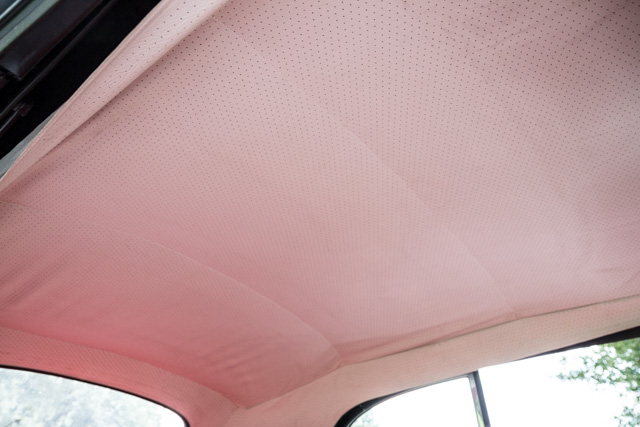 Headliner is very clean!
Washer bottle is full and functional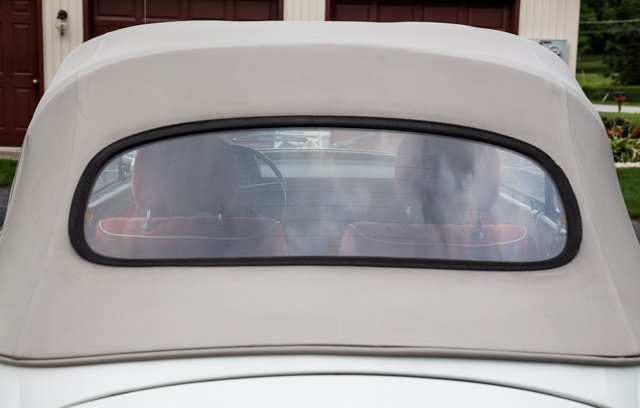 Top fits great!
Very nice.
The car has been a prolific award winner at the VW shows in the area for years.
It still shows extremely well.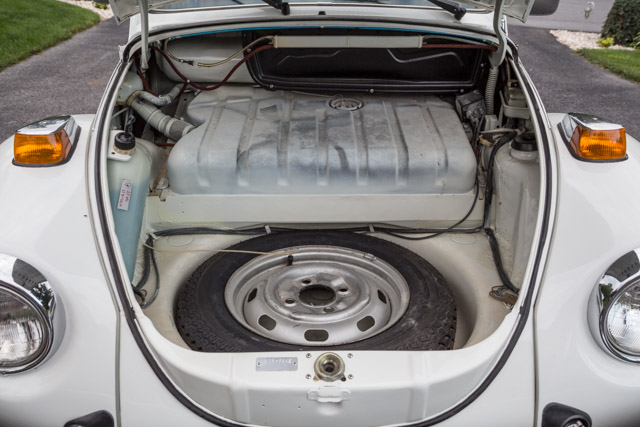 Under the upholstered panels under the hood it is still quite tidy
Paintwork is nice in the deep corners and under the lids.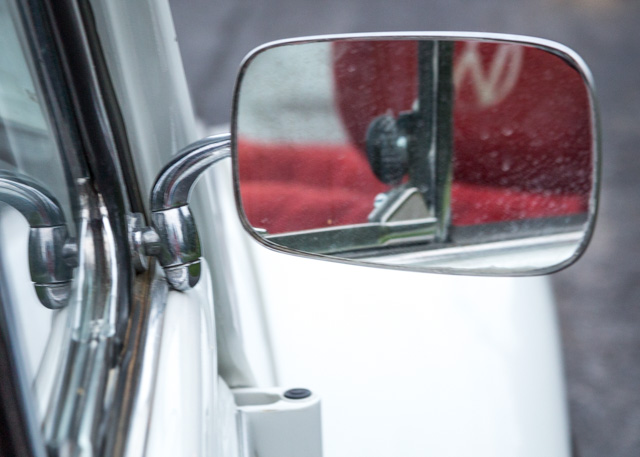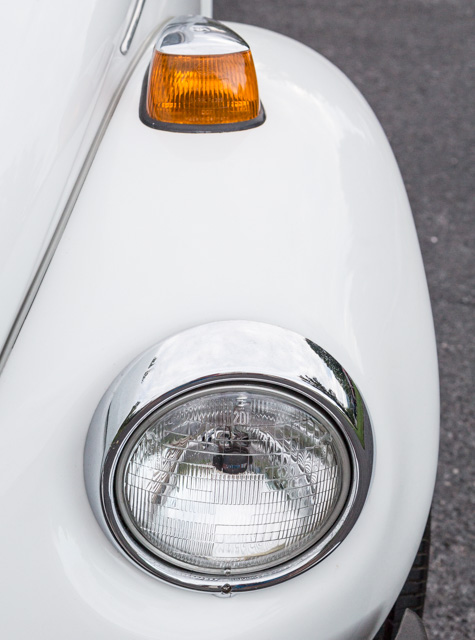 Lights and lenses are in very clean shape.
The stock fuel injected engine has been detailed with color and chrome and it runs and drives very nice.
Just 4400 miles on a fully rebuilt engine...the transmission was rebuilt even more recently!
This car is very fresh mechanically.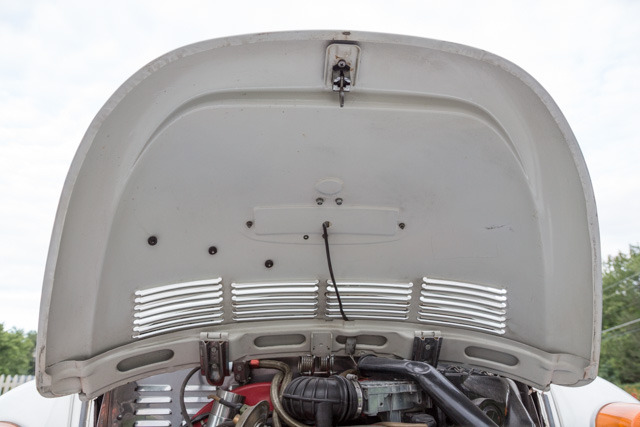 Very clean
December 1977 production date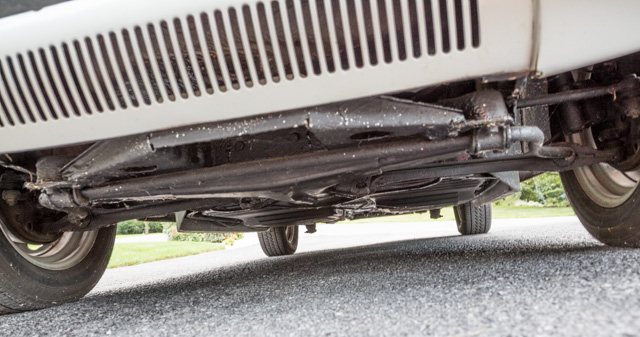 Looks pretty nice under here as well!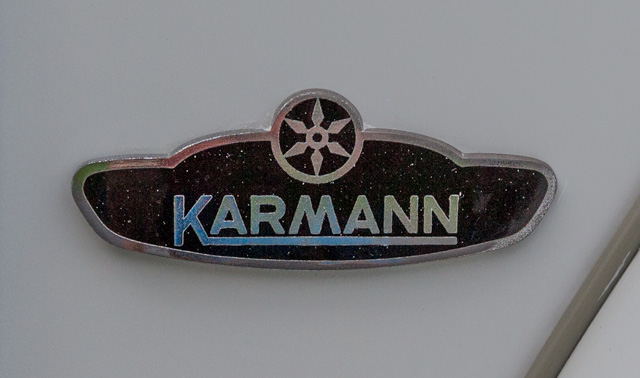 Engine is clean and dry underneath...chassis looks solid.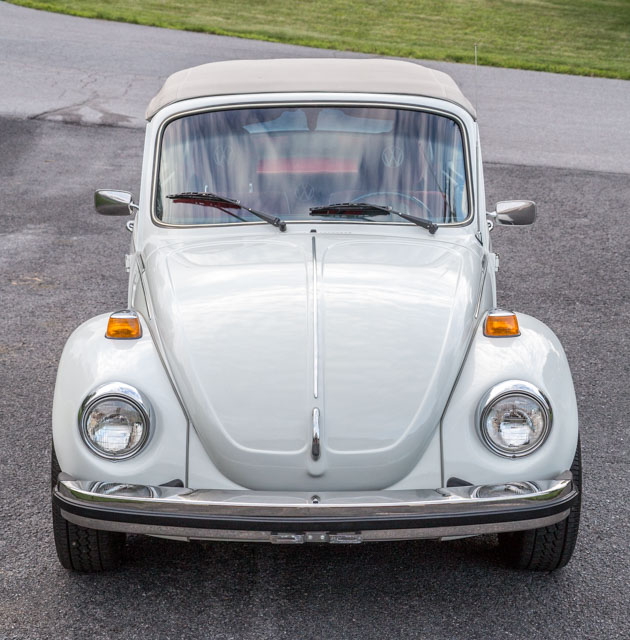 Such a good looking car.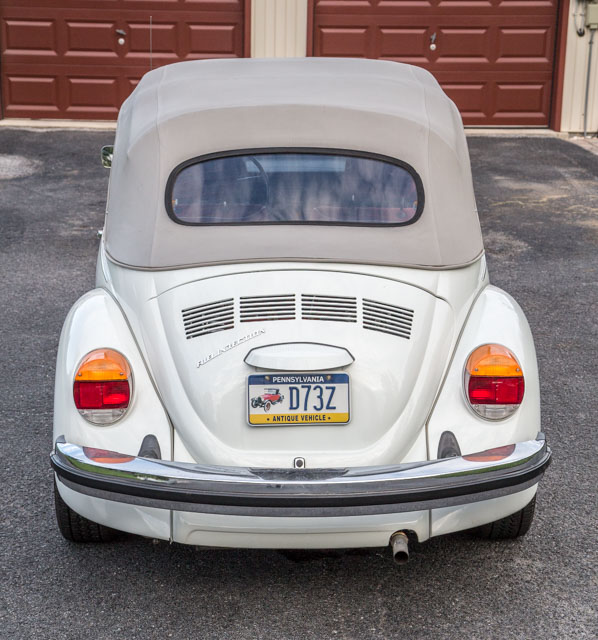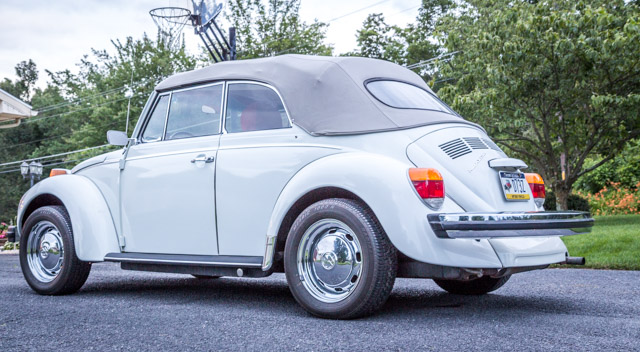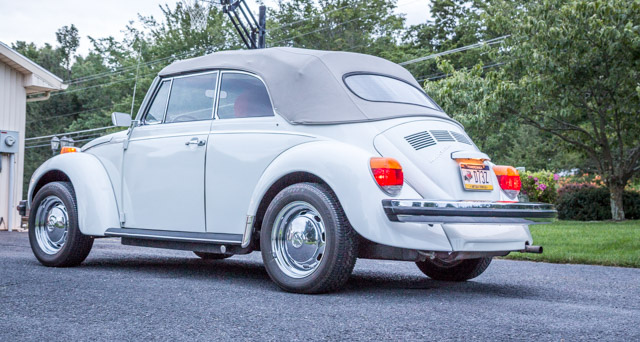 Fitted cover included!
In closing this is really a pretty car.
Nice quality restoration, fun tasteful upgrades, recently rebuilt mechanicals,
show winning history and more. She's a good one!
Aasking
$15,900 obo
---
For More Info...CALL
951 767 1600
or email
oldbug@earthlink.net

---