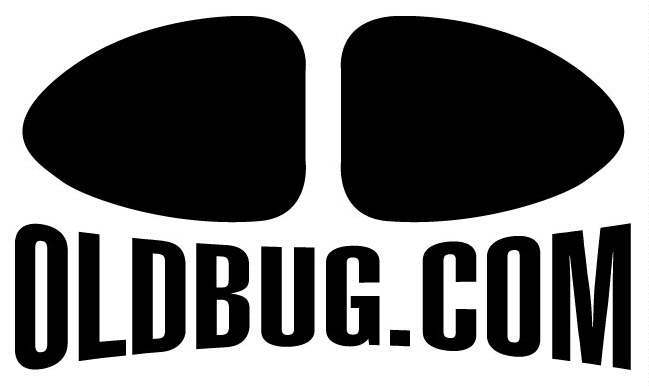 1974 VW Super Beetle Sedan For Sale
---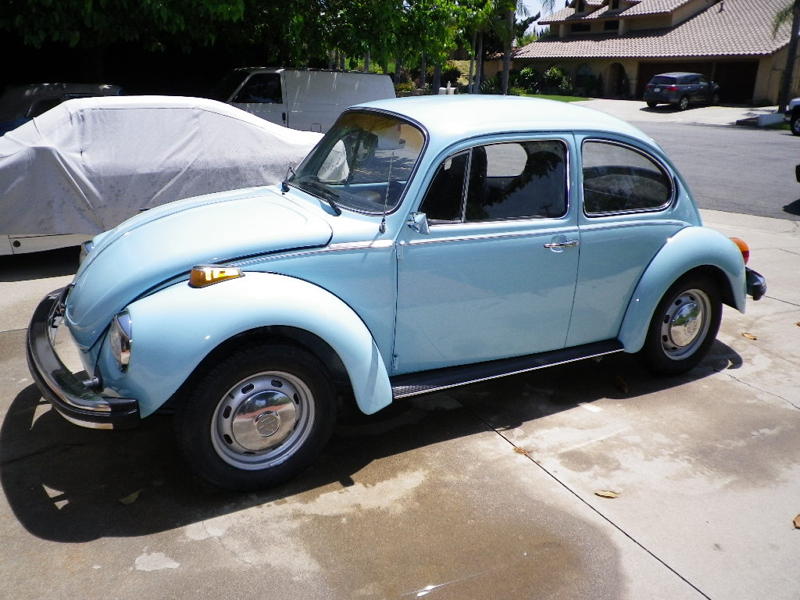 This 1974 Super Beetle has been a California car since new.
Recently repainted in the original color, new window rubbers, body trim and a long list of other goodies,
it is a very clean and attractive and impressively solid example that runs and drives very well.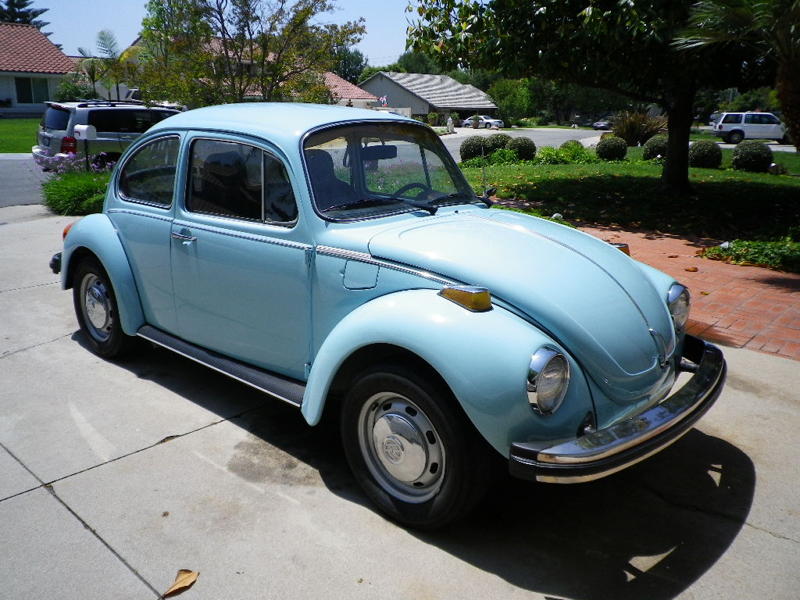 Totally stock and un-modified it has been adult owned and driven it's whole life.
Currently in the hands of a long time VW mechanic here in Southern California who has done the cosmetic restoration
in his spare time.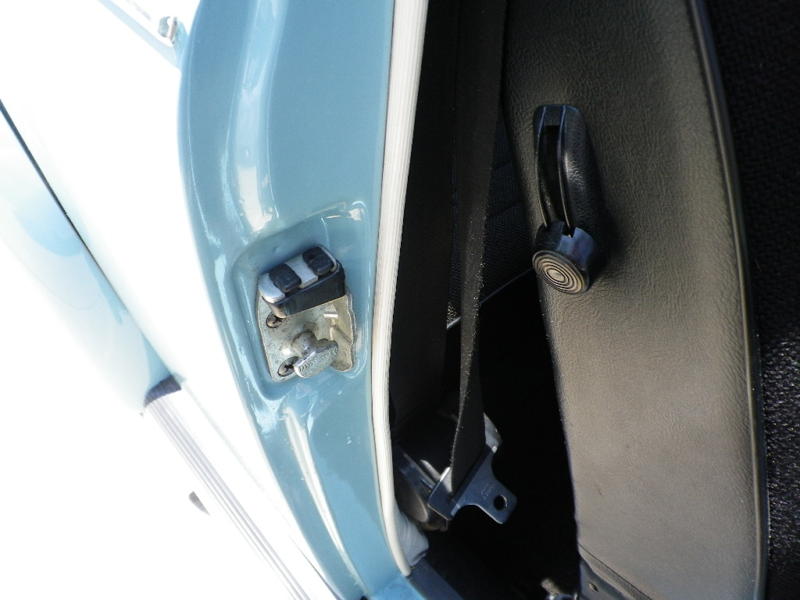 Very cleanly detailed in the corners.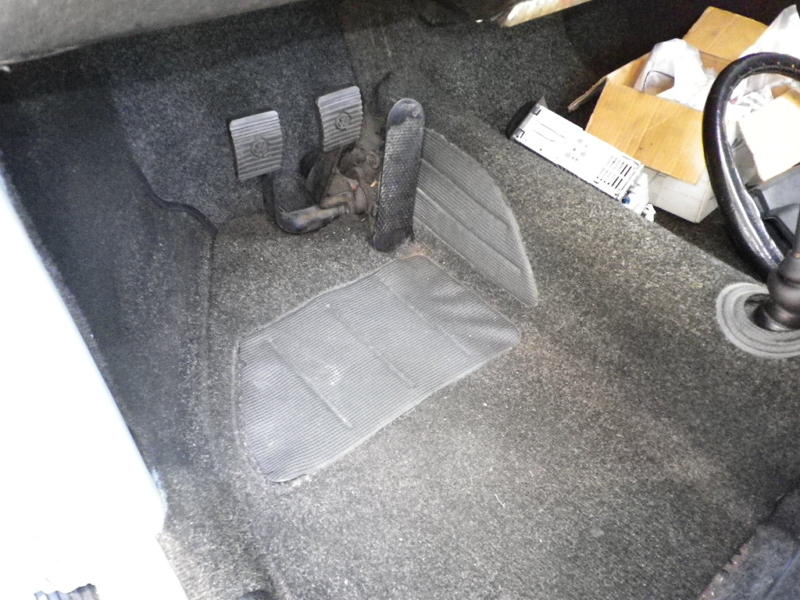 Carpet is actually the original carpet!! Look at that condition!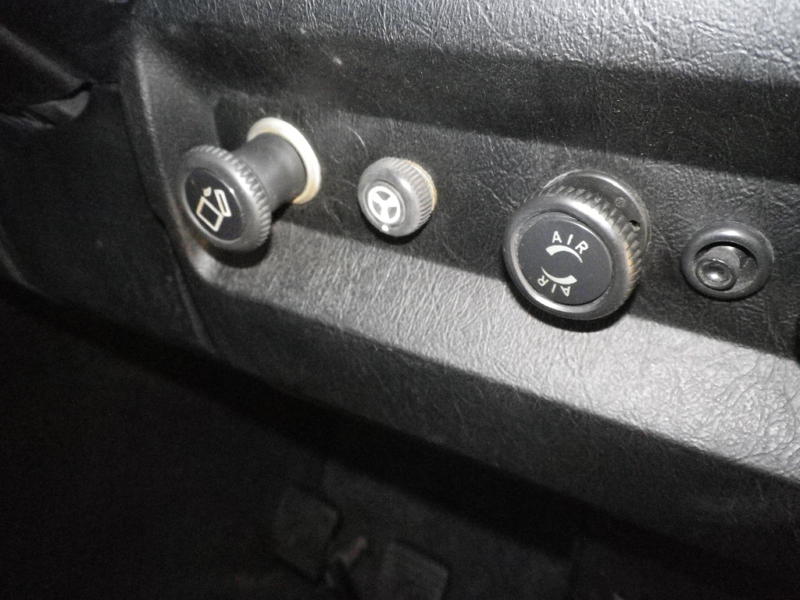 Original switches.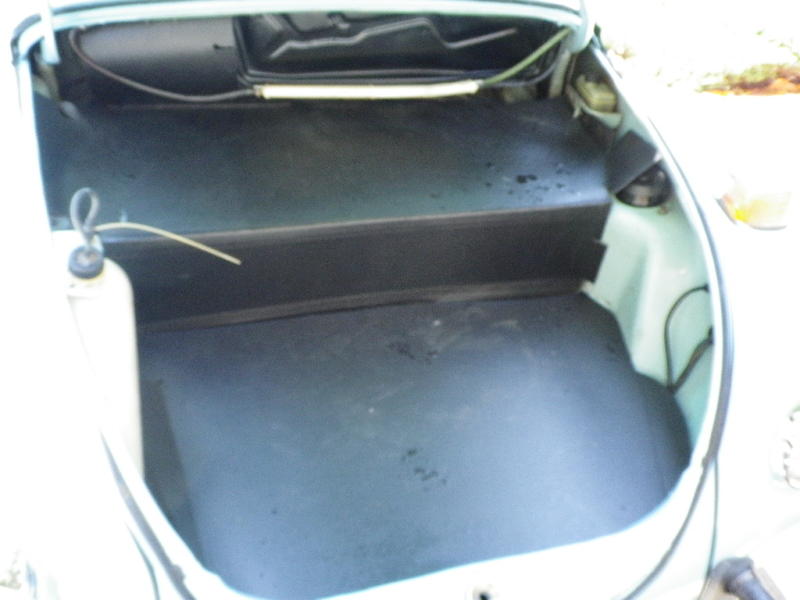 New trunk liner.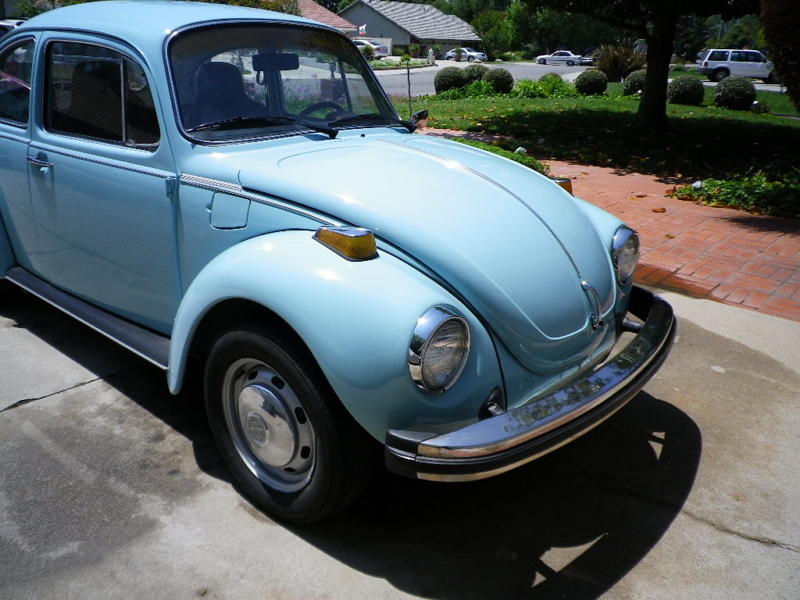 Very straight body with no accidents or damage.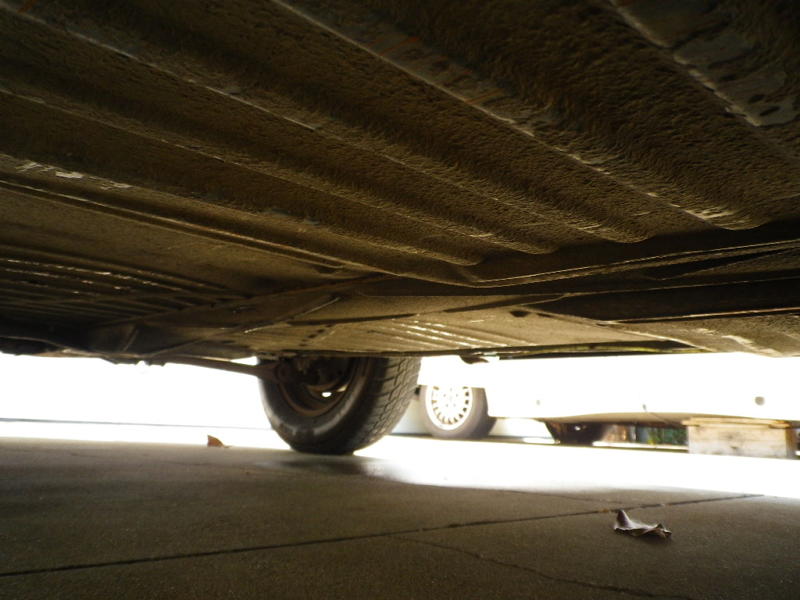 Super solid floor pan.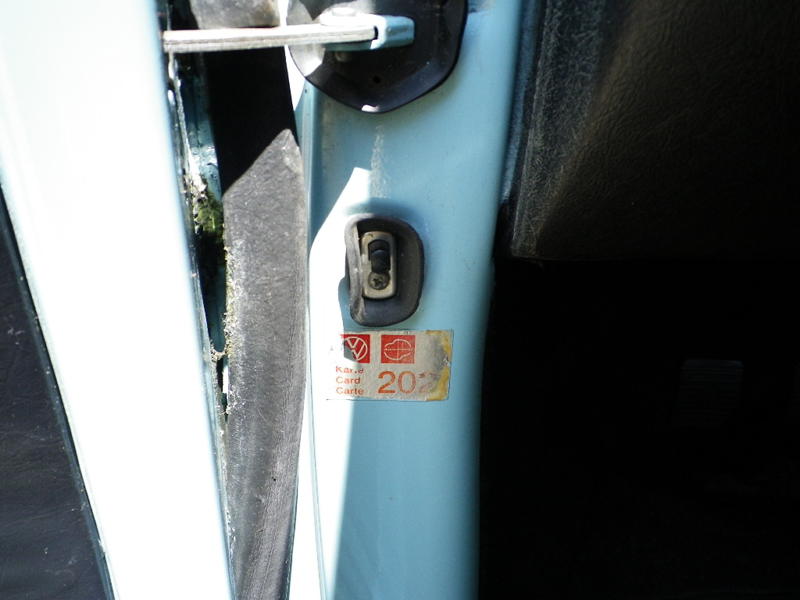 Original decals all in place.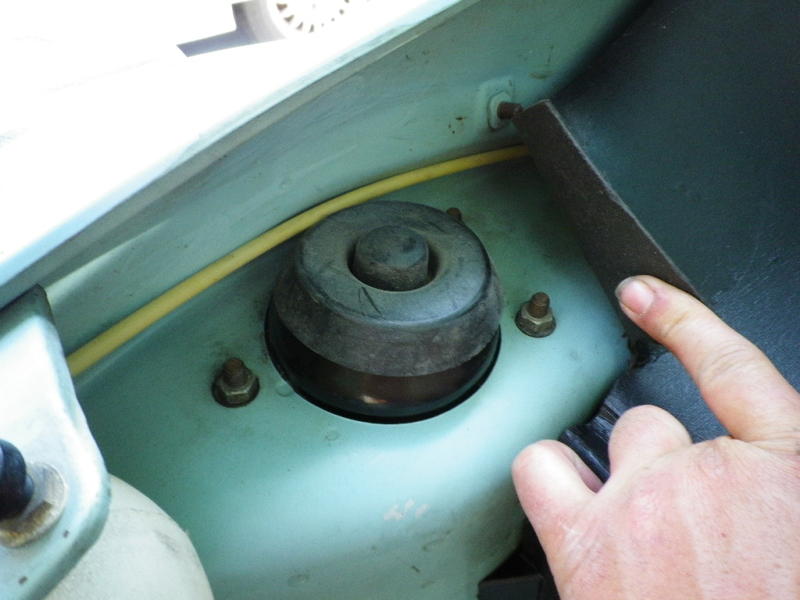 Super clean original finish here in the trunk and the shock towers are as solid as they were when new.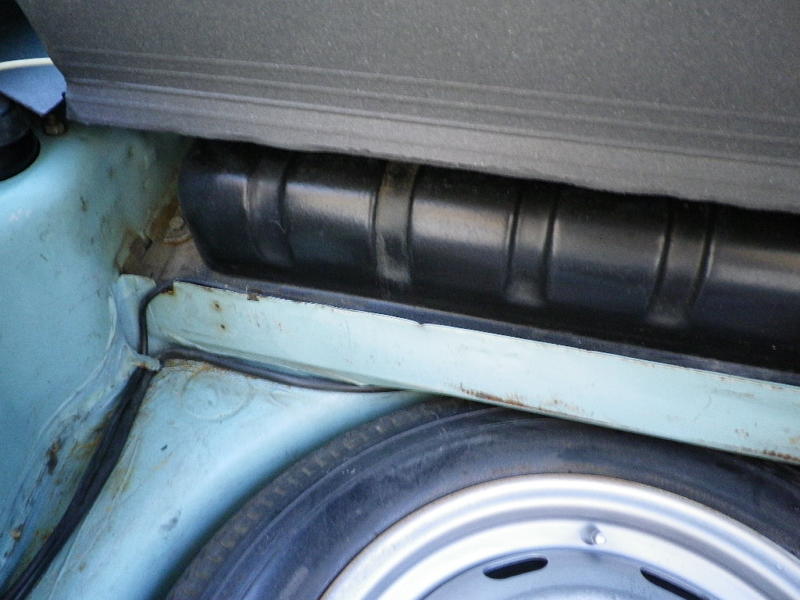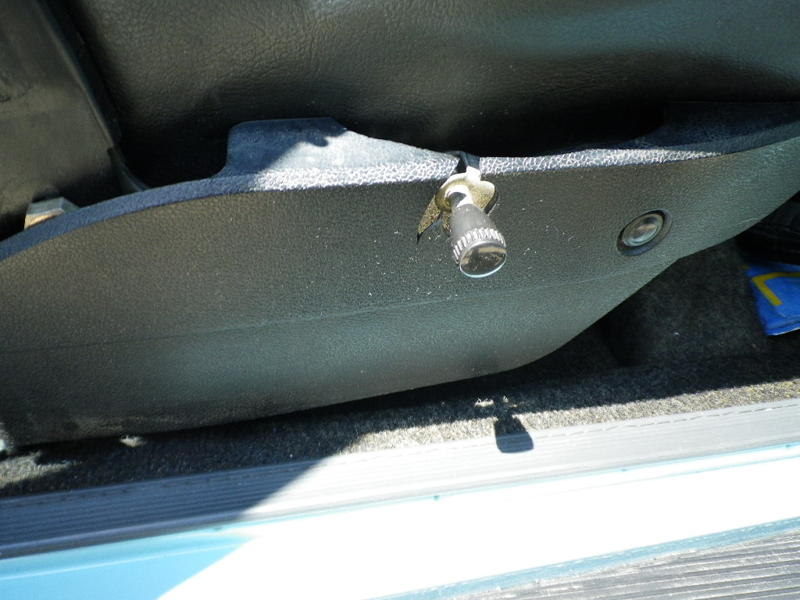 A few small details could be attended to to make it even cleaner, such as replacing these side covers.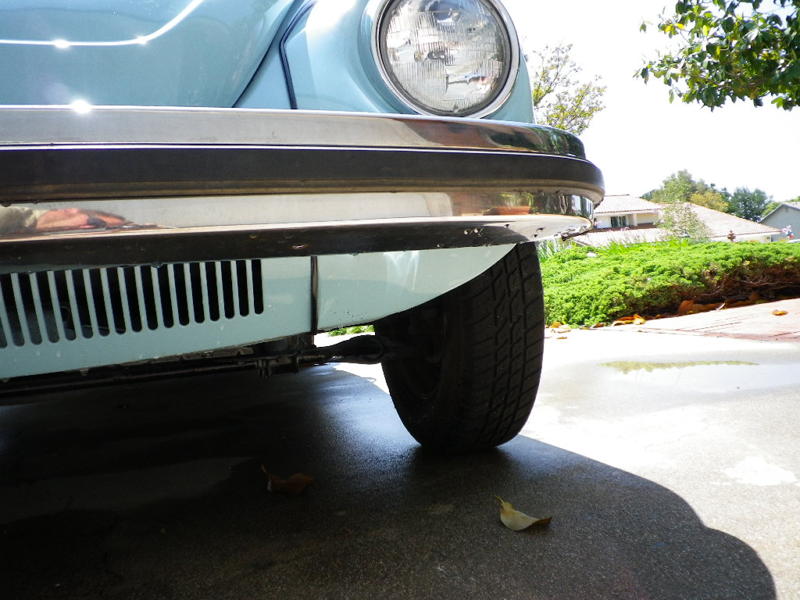 Chrome is very nice on the car and the bumpers have the original impact strips.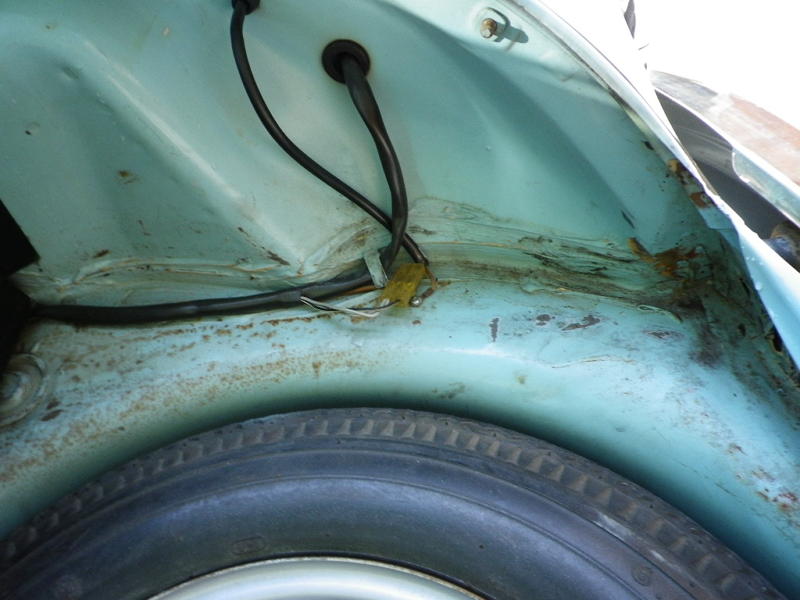 No signs of accident damage or repair...very straight and solid up front.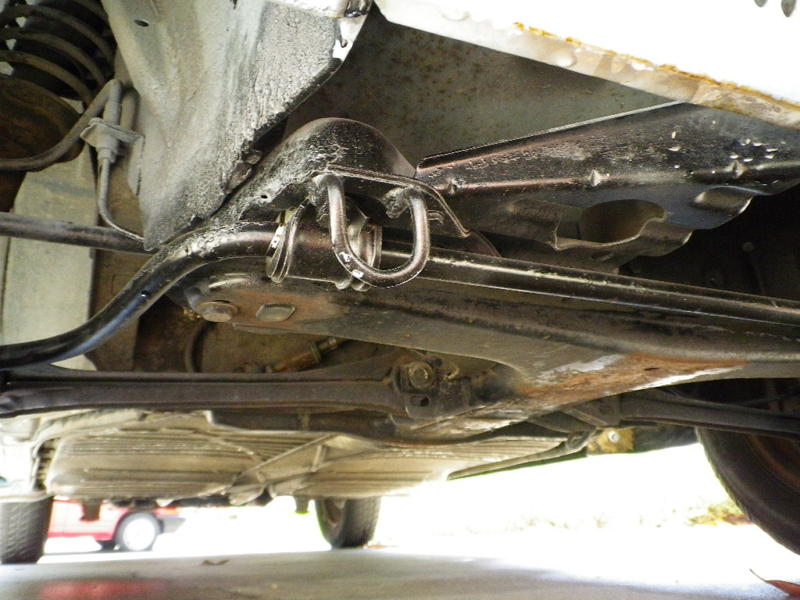 And solid underneath as well.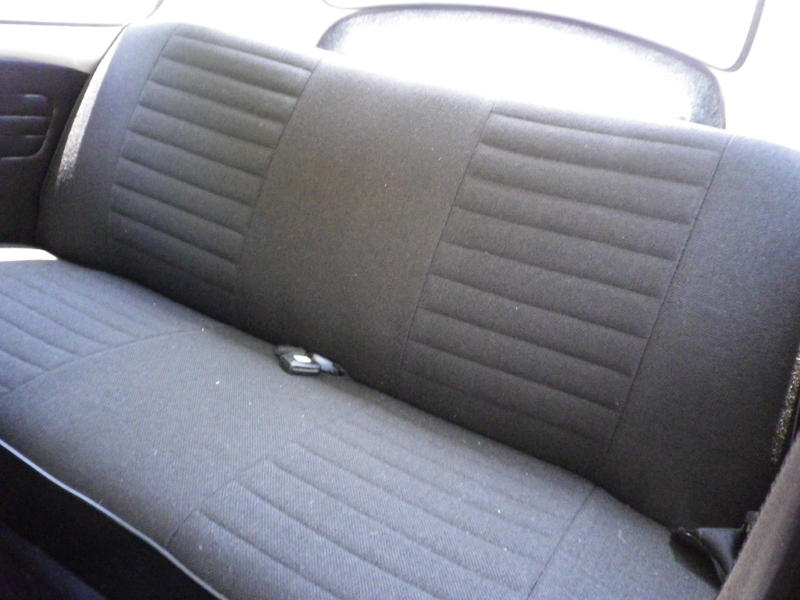 Seat upholstery is excellent...tweed and vinyl combo in the original stitch pattern.
Front seats are the same and in very good condition.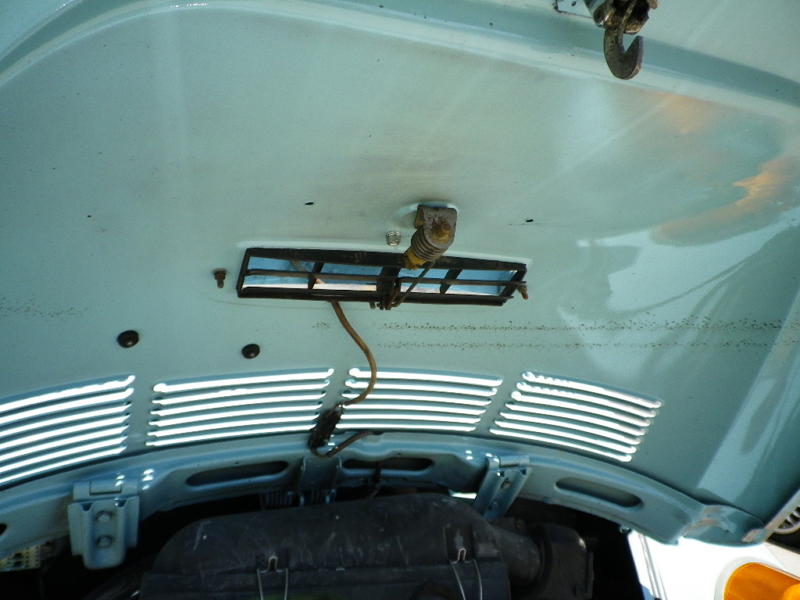 Original paint under the engine lid......very nice!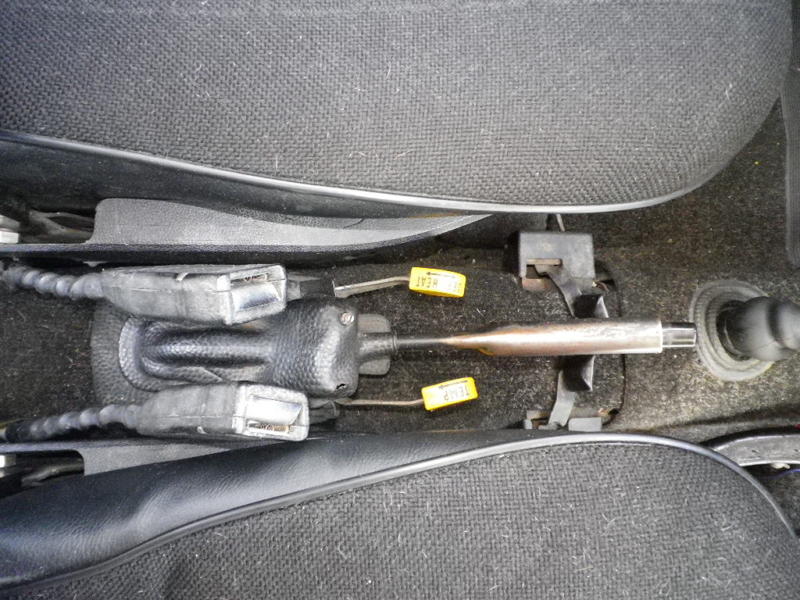 Clean carpet area between the seats.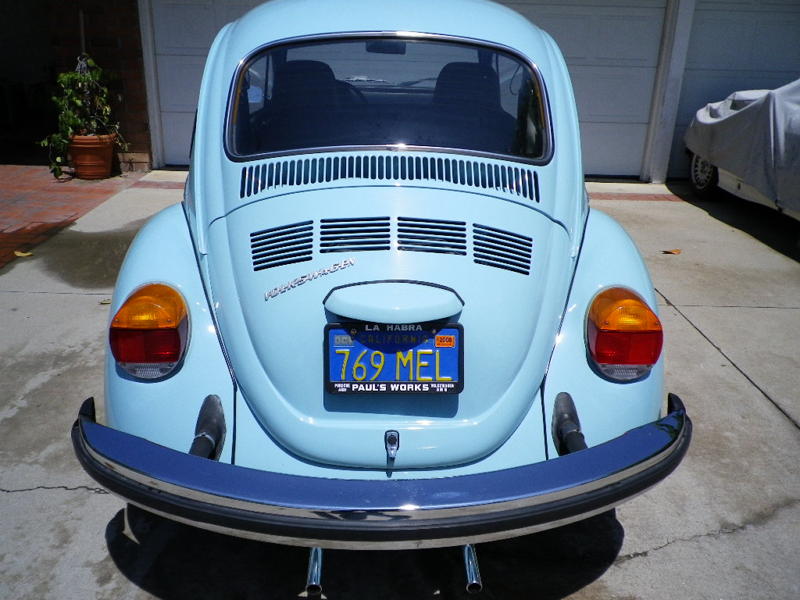 Blue California plates have been on the car since new.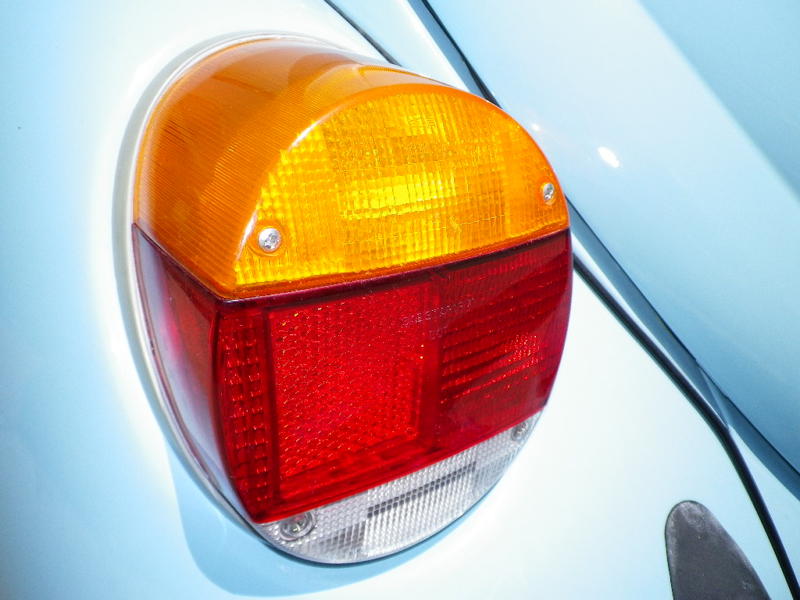 New taillight lenses.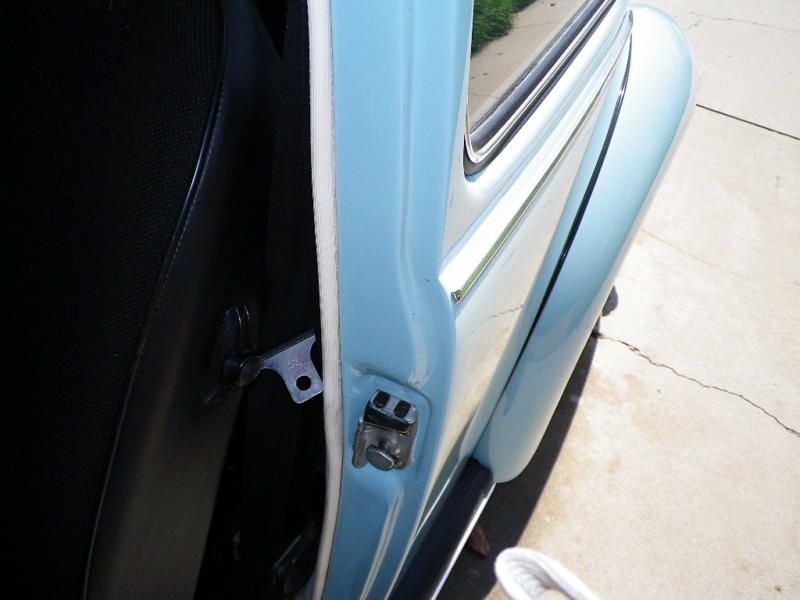 Lovely looking door jams.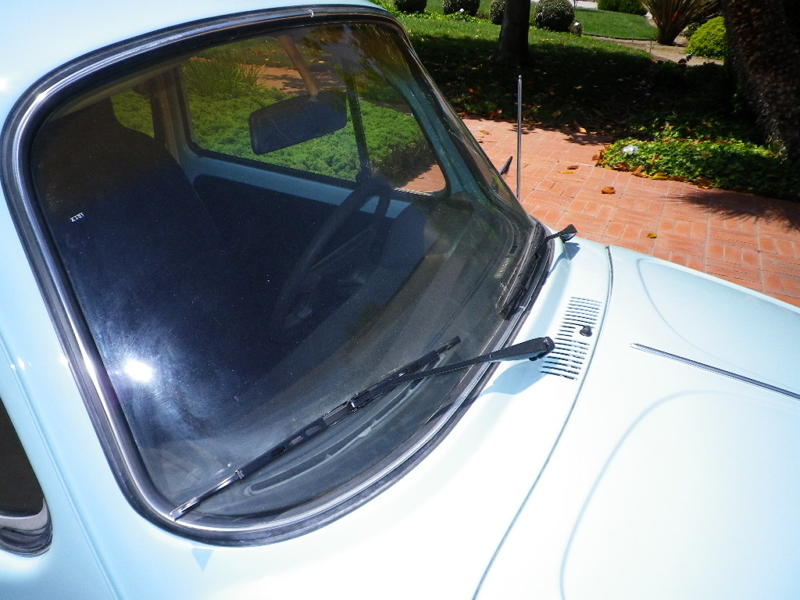 New windshield rubber.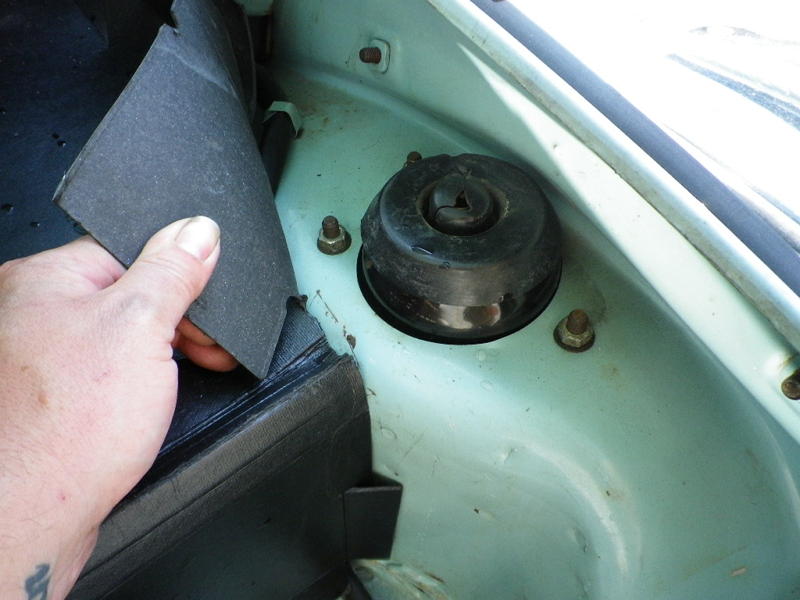 Drivers side shock tower is very clean and solid.
This is a common spot for rust to occur and it can be a very dangerous place for it...if you see a Super that is rusty here...watch out!!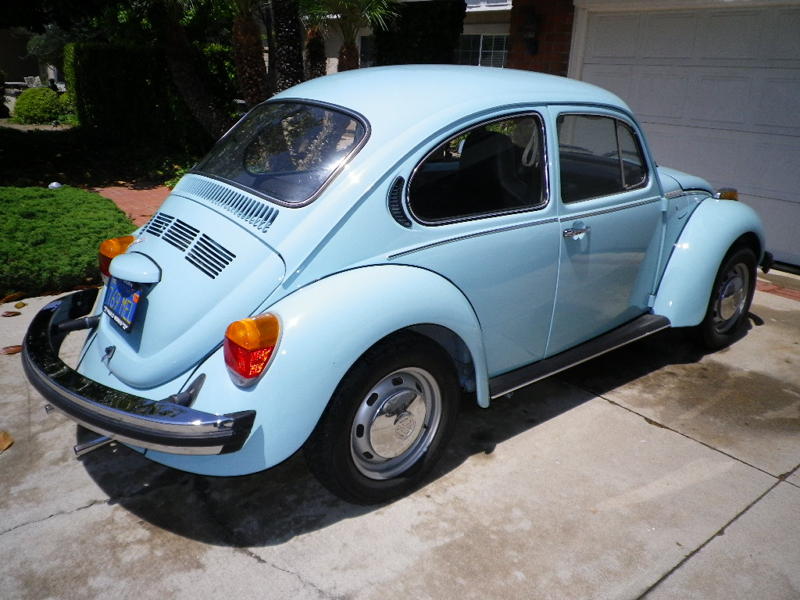 Really a very pretty example from the exterior...great "virgin" car, with a very nice cosmetic re-do.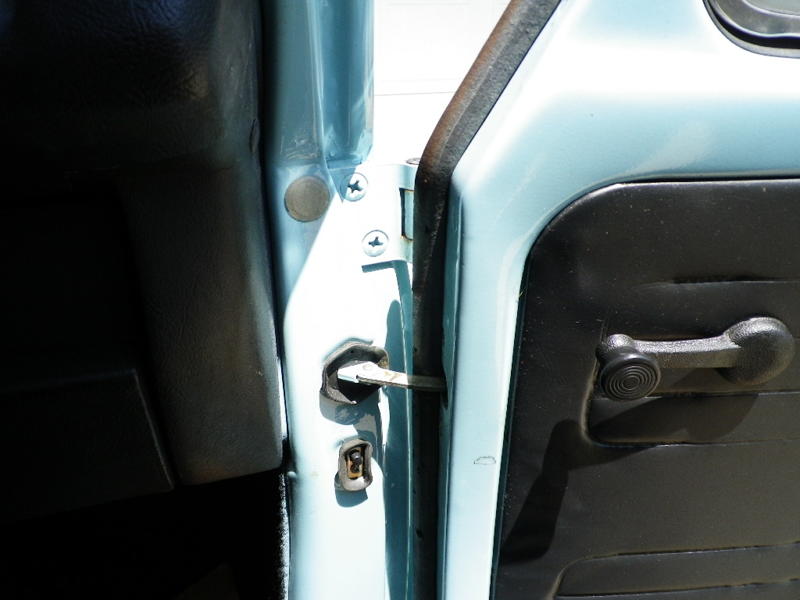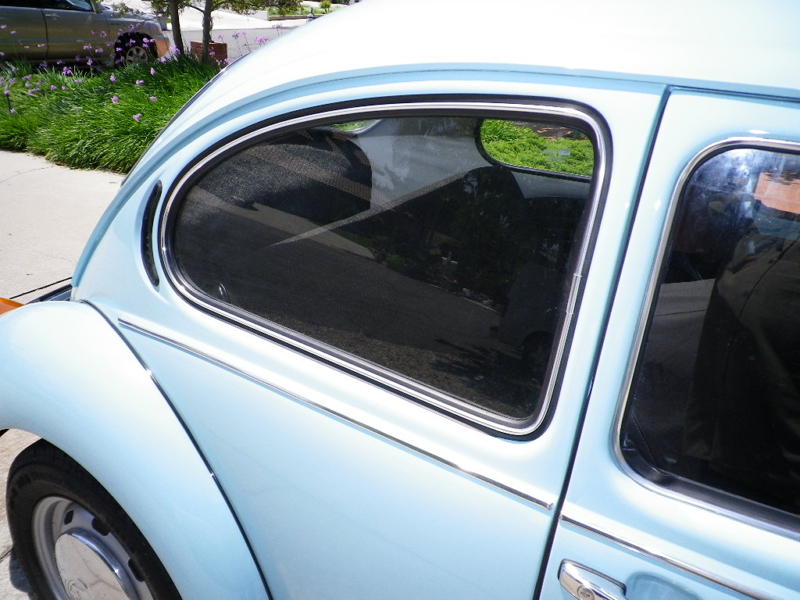 Glass is all excellent.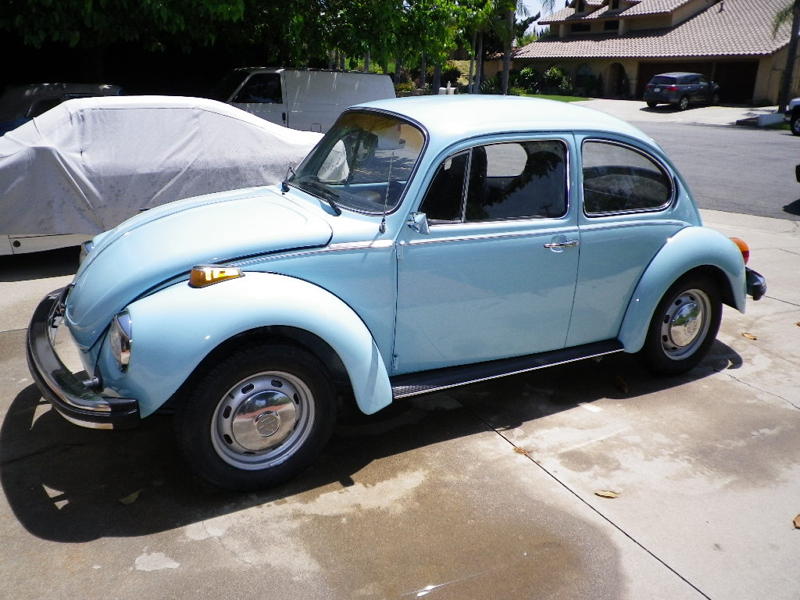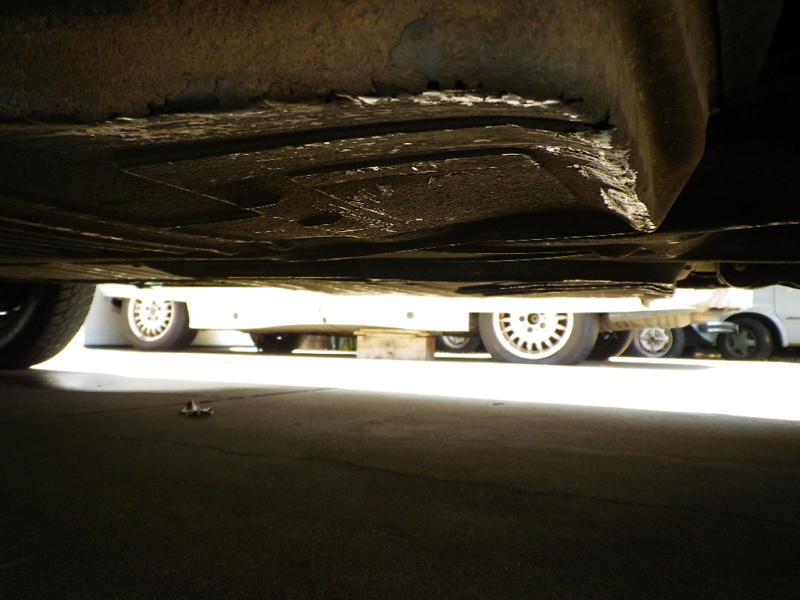 Drivers side floorpan is very solid but it has been pushed up just a bit...I think a couple stomps from above
would take care of it, and then perhaps a fresh coat of undercoating...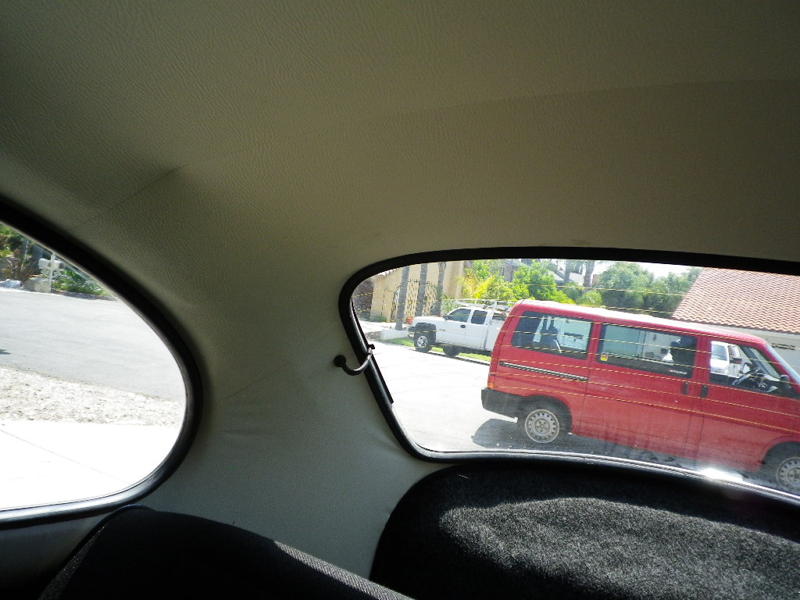 Headliner is excellent.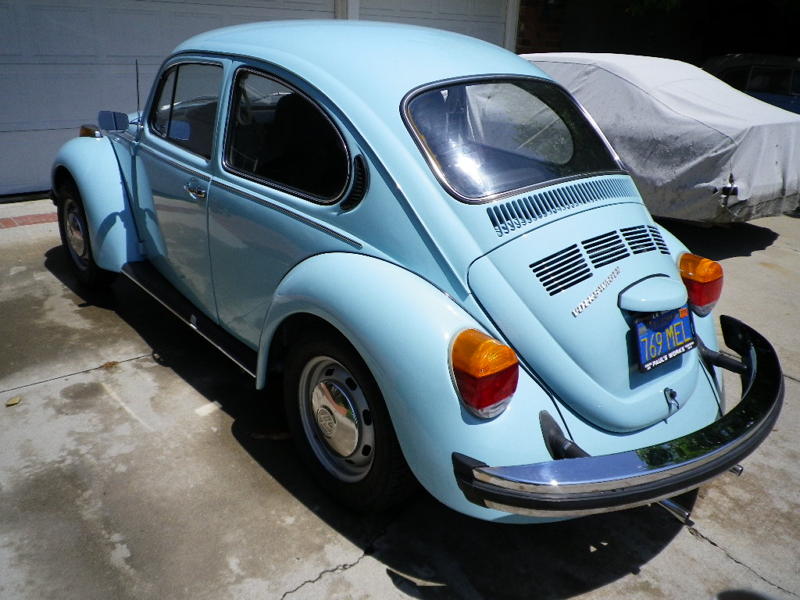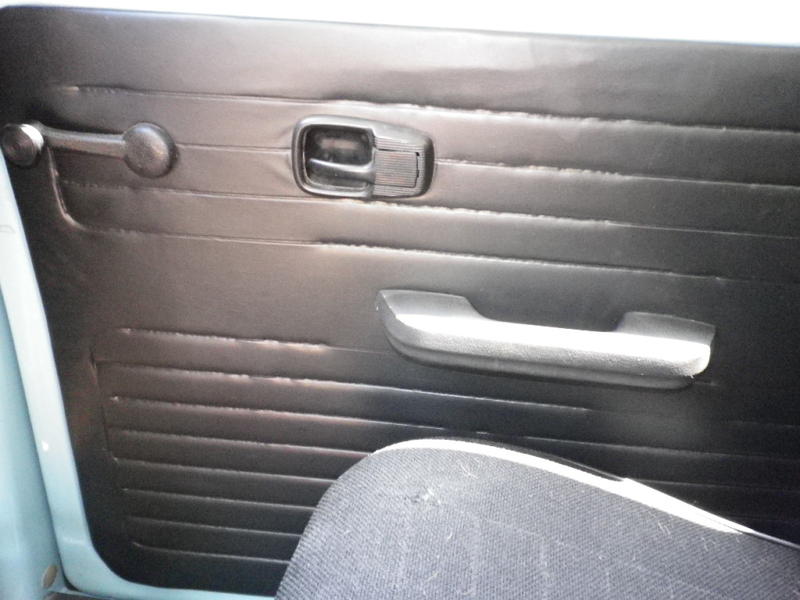 New door panels...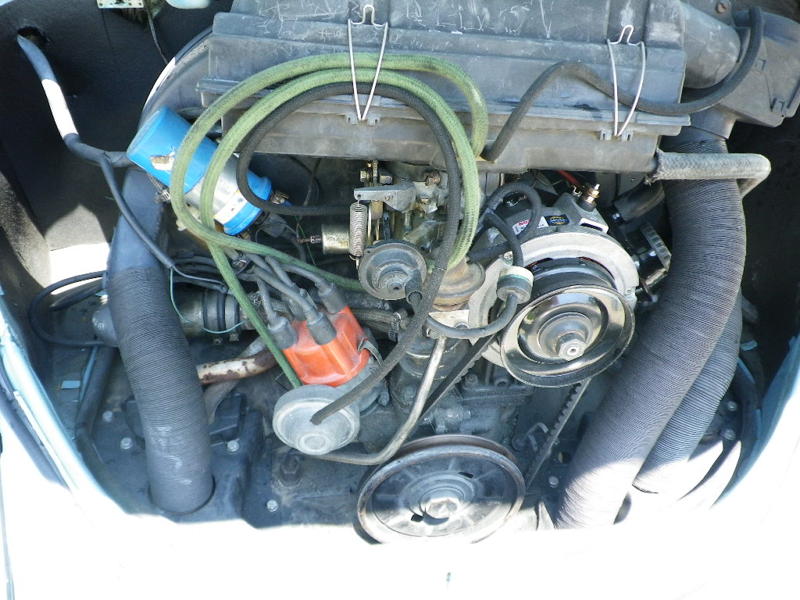 The original 1600cc engine runs very good and the car is an excellent driver.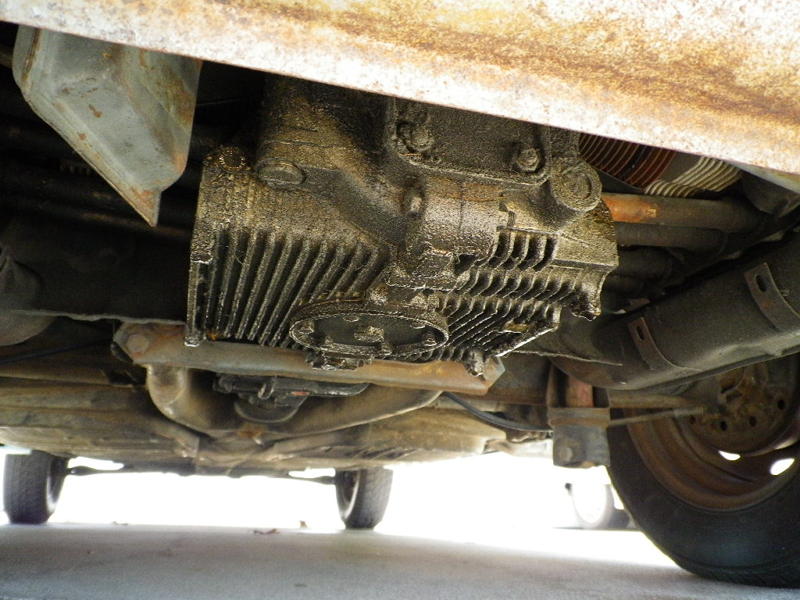 The engine is a bit greasy below...
but no major leaks.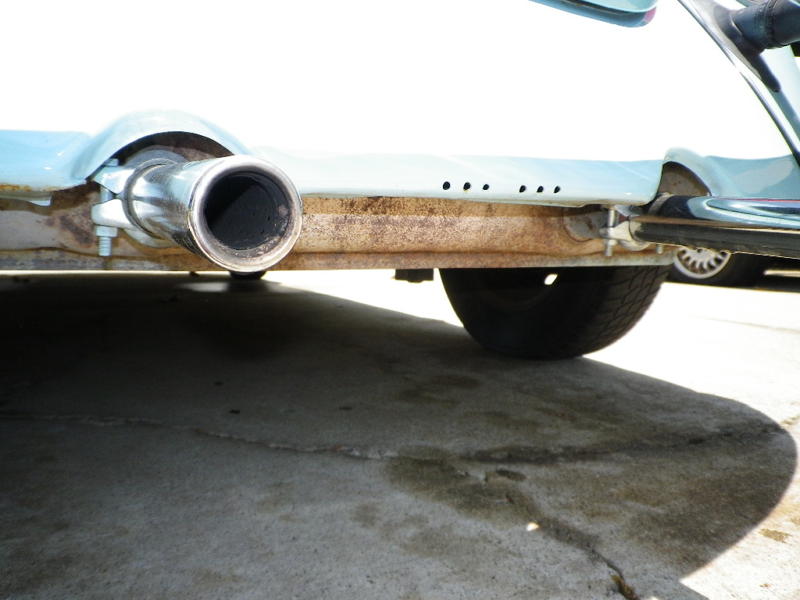 Looks like the exhaust was replaced not long ago...and new exhaust tips.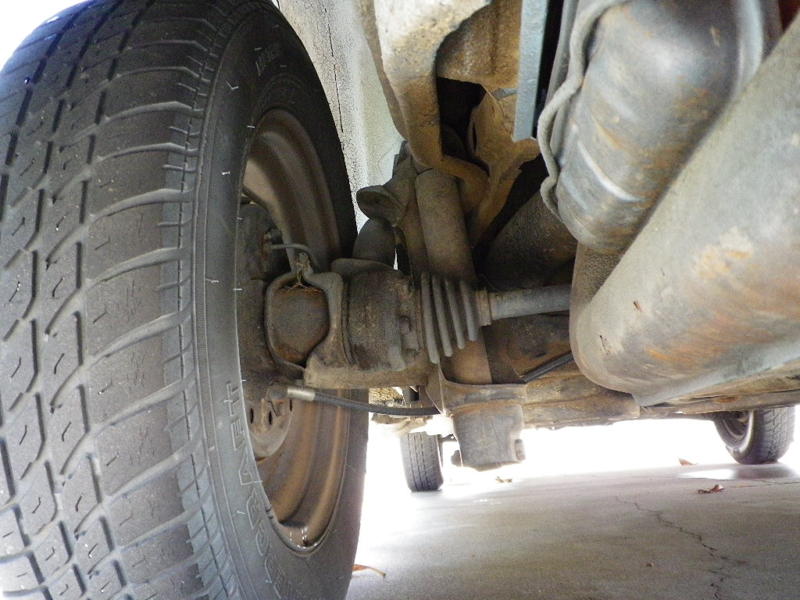 A brand new set of radial tires has just been installed on this car (not seen in these photos)
These had plenty of tread but were getting old...so the owner put on a brand new set!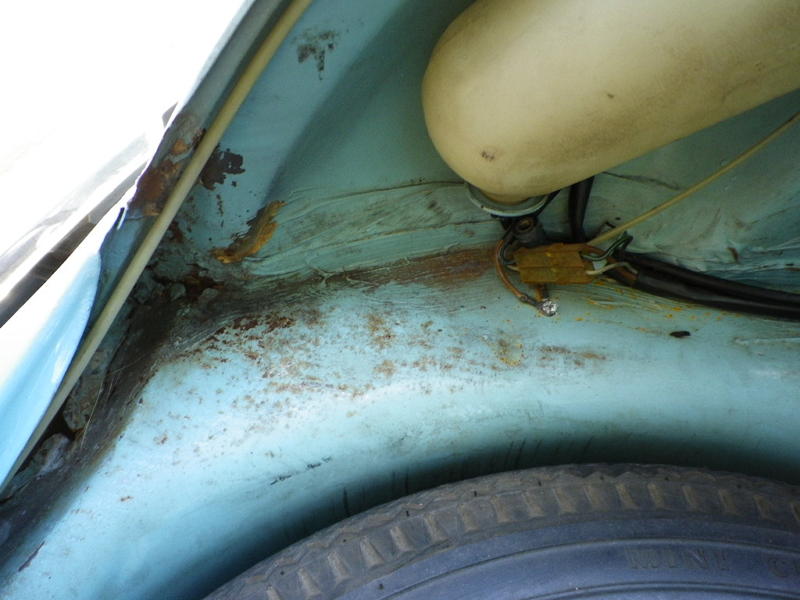 More of that original paint in the trunk area.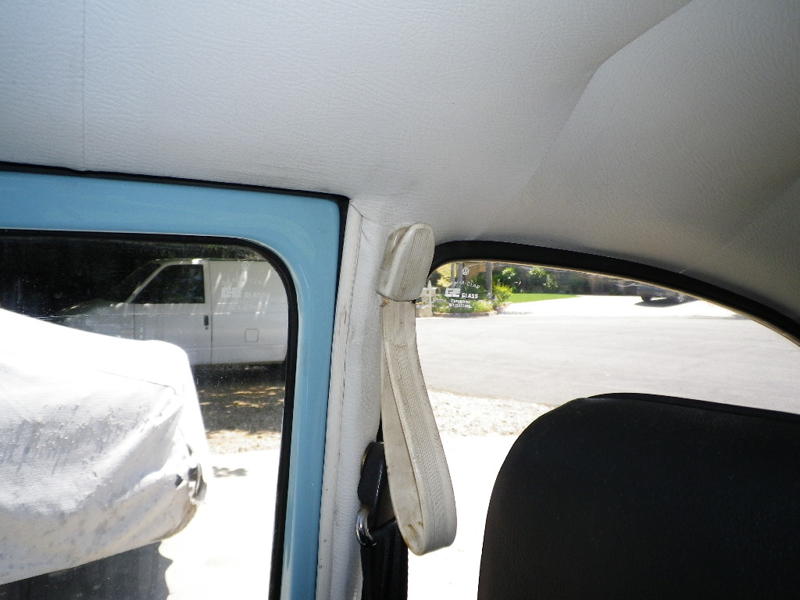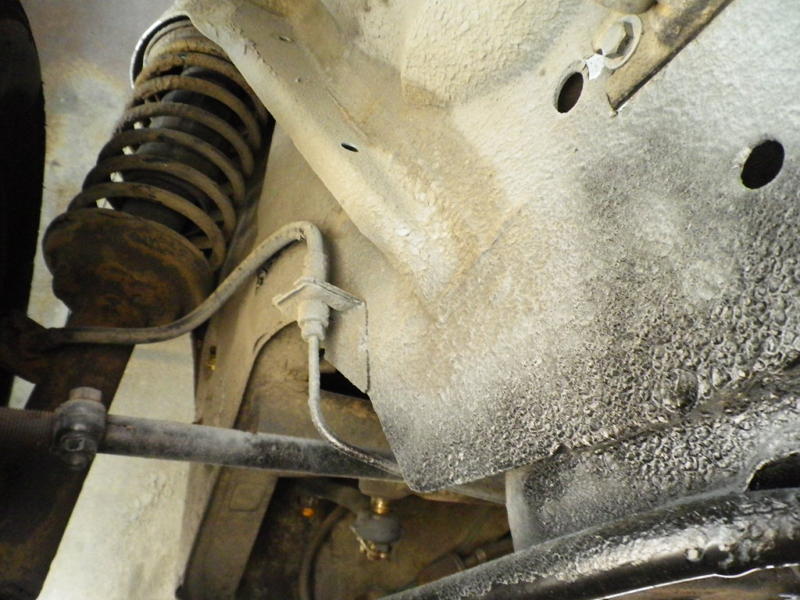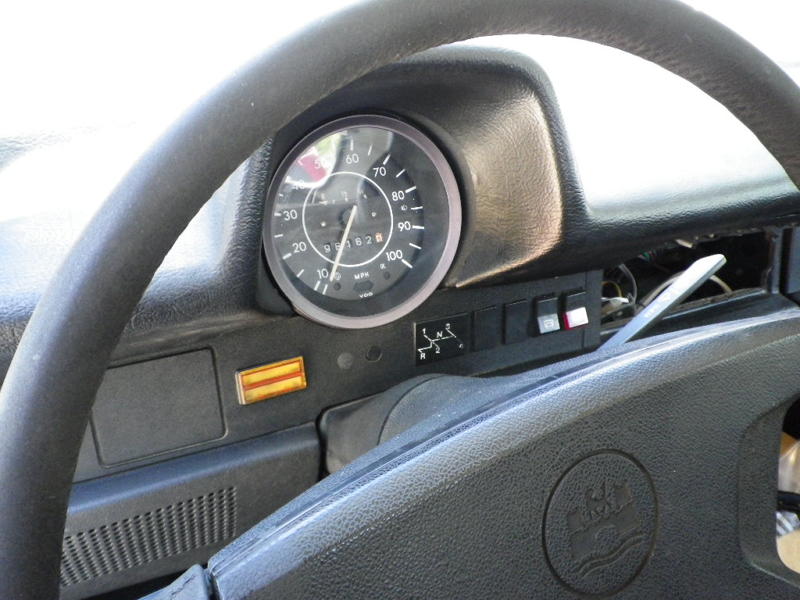 Odometer roads 96,000 miles...this is thought to be original.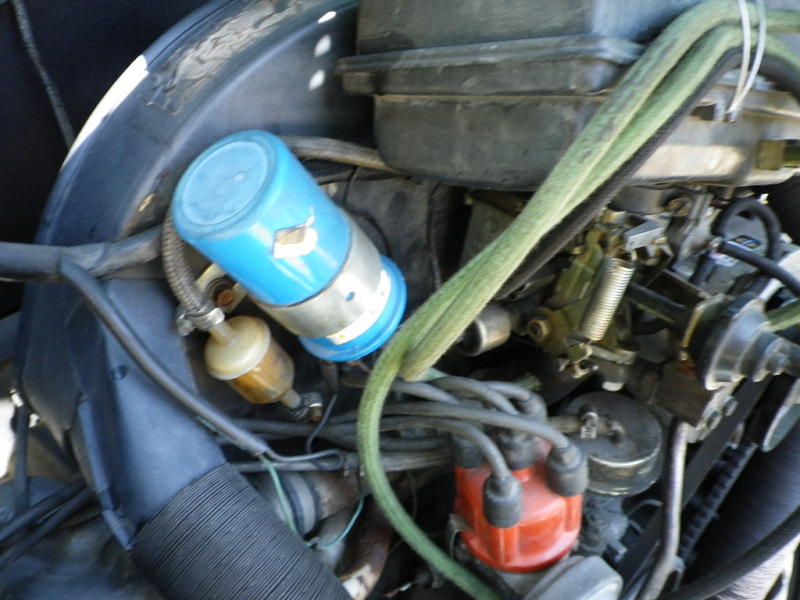 Engine has all the hoses and goodies in place as it should.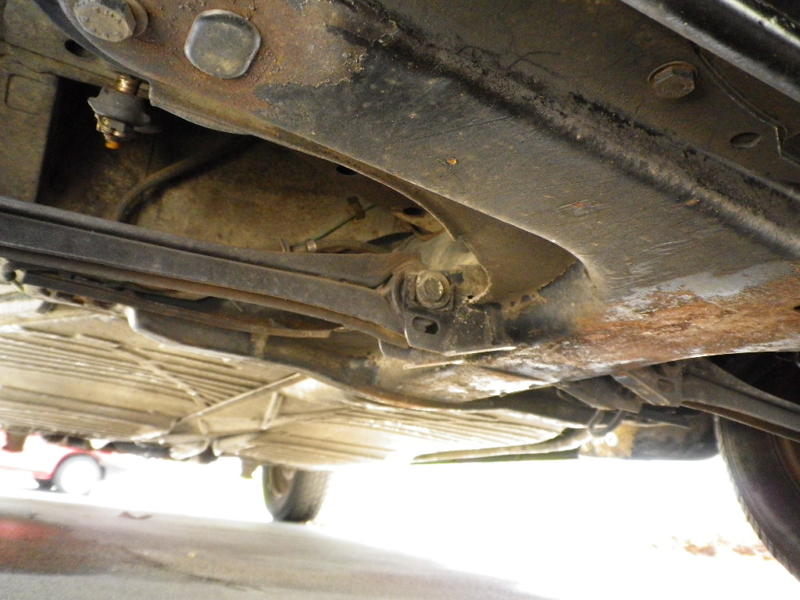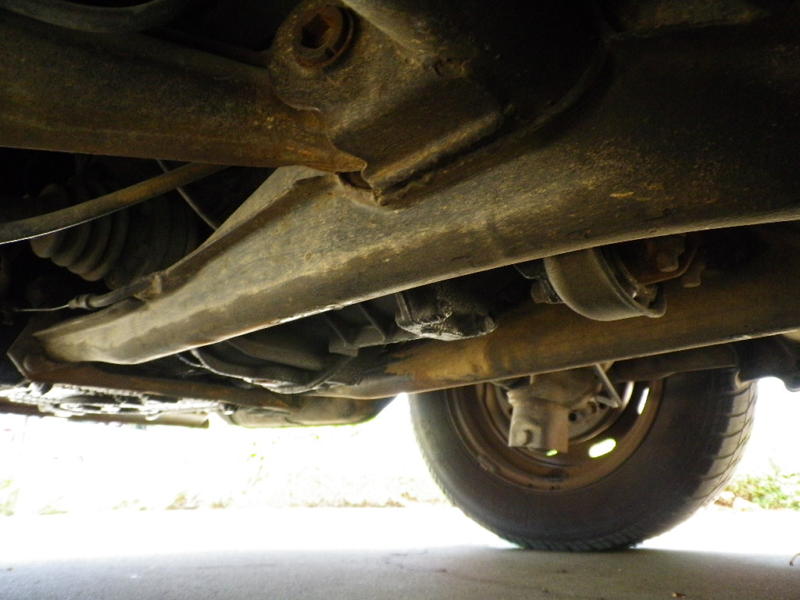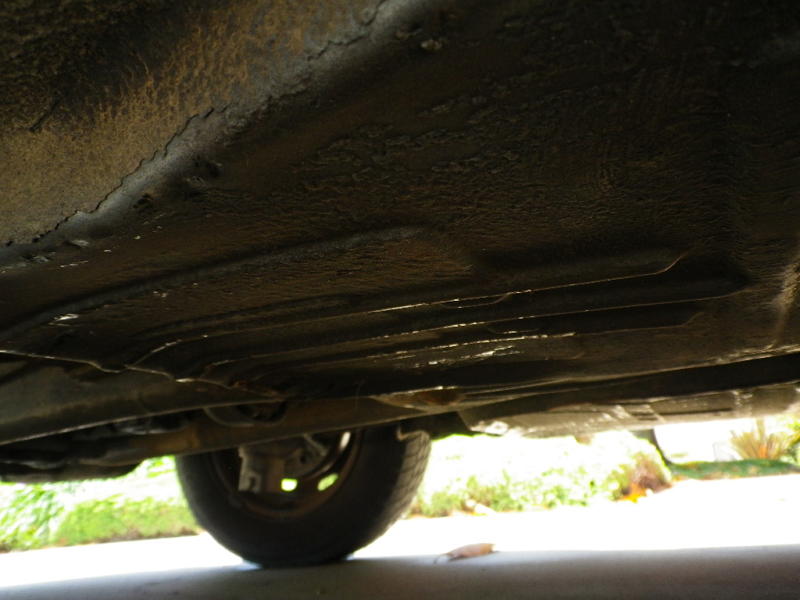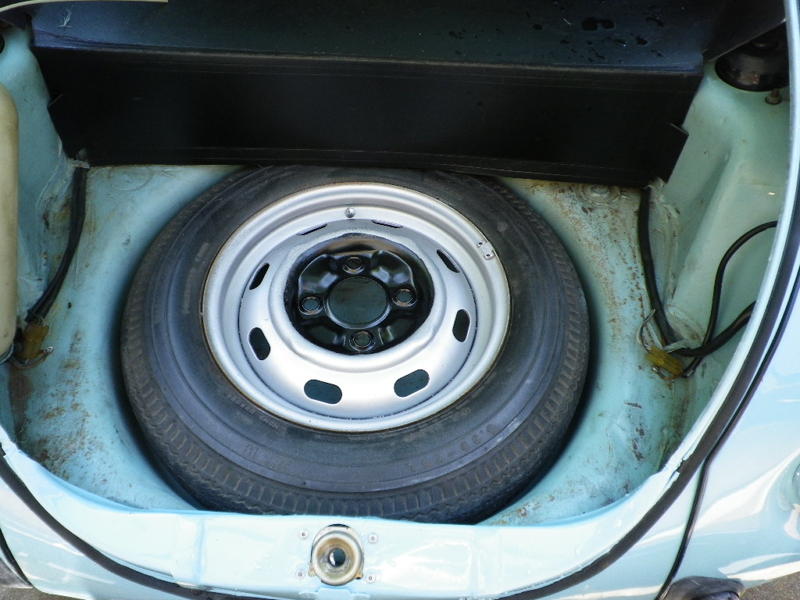 That looks like an original German spare tire and wheel!
Check out the wheel weight...that is factory stuff.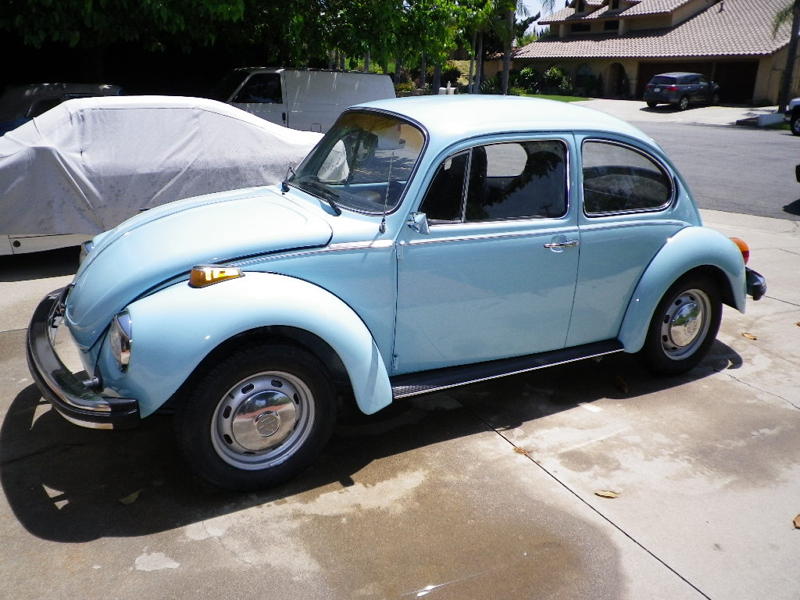 In closing this is a nice car.
Never wrecked or rusted, original California car since new.
Good runner and driver and in person it really looks showroom sweet!
SOLD! Please CLICK HERE
For All Current Listings
---
For More Info...CALL
951-767-1600
or email
oldbug@earthlink.net
---