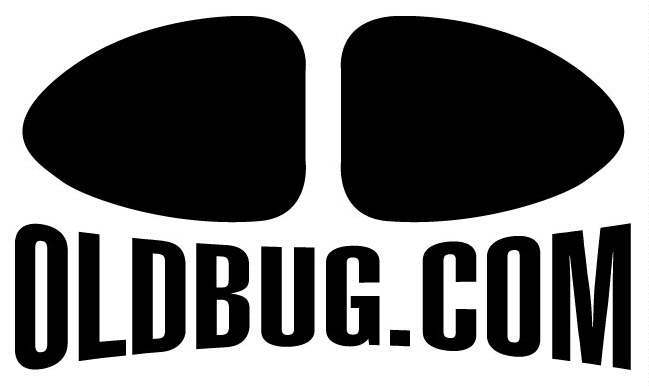 1962 VW Karmann Chia Convertible For Sale
---
Wow...there are some seriously beautiful VWs coming up on the market right now and this stunning Ghia
is certainly one of them! A 1962 model that has been fully restored from top to bottom and is a knock out!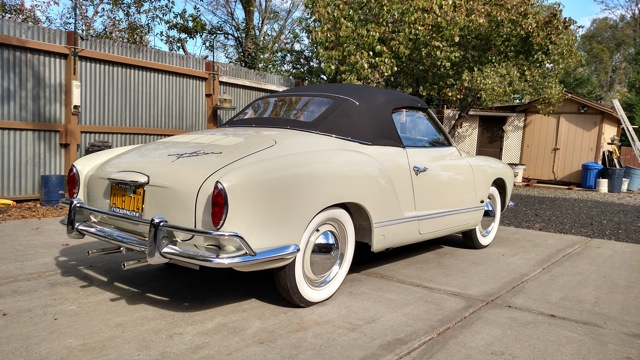 The current owner has had the car for about 15 years. When he got it the car was totally original and complete
and had just 60k original miles on the clock. He wanted it perfect and went after an every nut and bolt resto
back to the original colors and details. He rebuilt the original engine at that time as well, not that it needed it,
but he just wanted to go all the way.
The car shows extremely well and has won awards at the Sacramento BugOrama and such.
It is a true beauty.
Excellent body and paint and a fine attention to detail.
Perfect nose, chrome is excellent...everything is like new.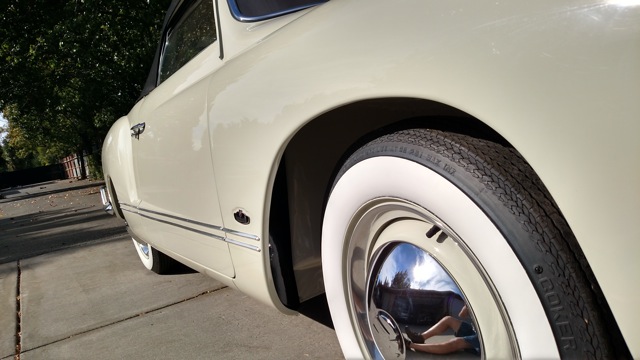 Wide whitewall tires give it a super classy vintage look and the stock wheels are fitted
with the correct wheel trim rings and caps.
Engine room is super clean, still 6 volt electrics as original.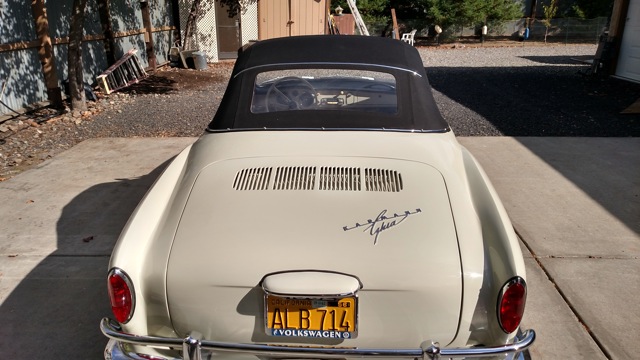 Very nice fit and finish to all the body panels.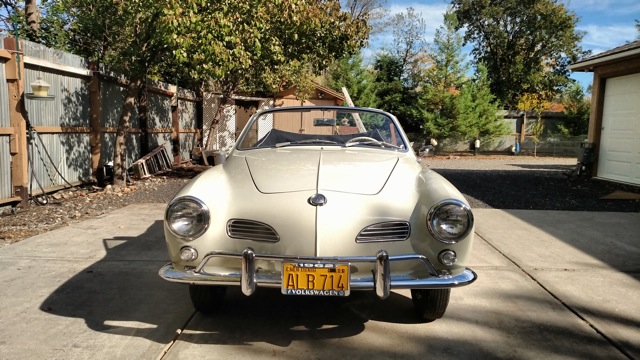 Top down it is one of the prettiest cars on the road!
The full chassi was restored to show level as well
This shows a glimpse into the level of detail underneath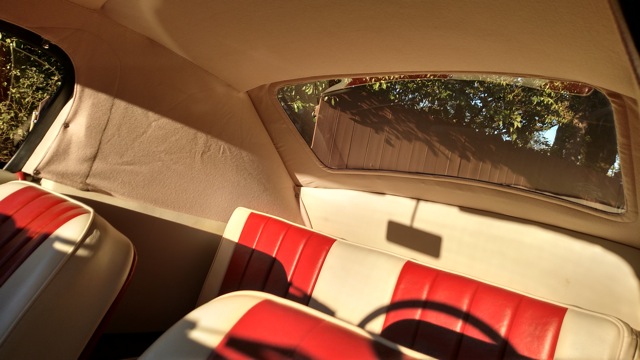 Headliner done in cloth as original in 62.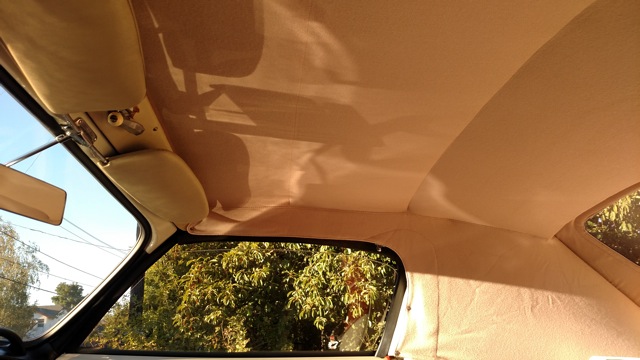 Nice fit
Interior is excellent and the colors look wonderful against the factory off white.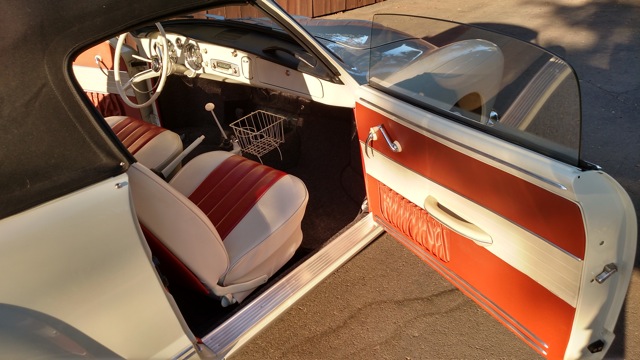 Beautiful!
Dash is all stock and uncut with all the correct instruments and a factory radio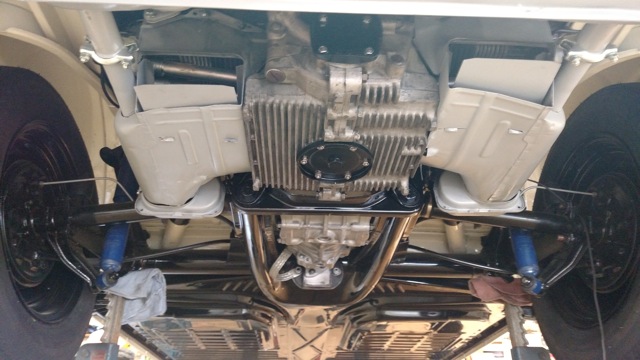 Underside is SO clean!
Wow!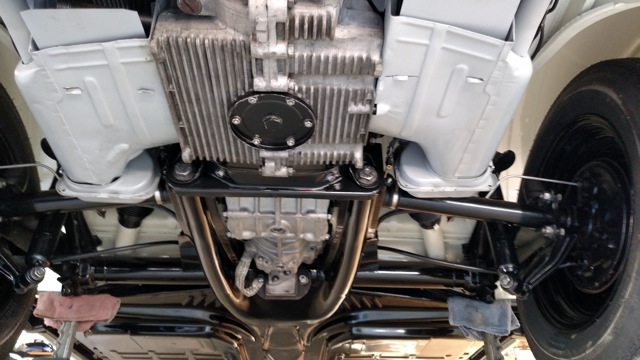 This is truly show stopper status!
The Karmann Ghia body is such a wonderful design, so smooth and soft and beautiful.
It is no wonder why these cars are in such demand.
I love seeing one that is restored to original like this...so many have been customized over the years.
As the values rise, the original examples like this will certainly lead the way in the market.
Wow!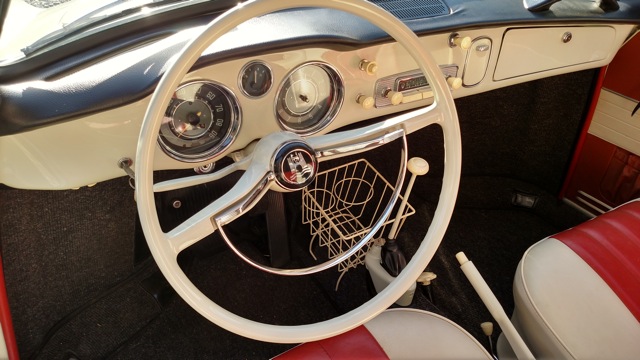 Dash detail.
Horn grilles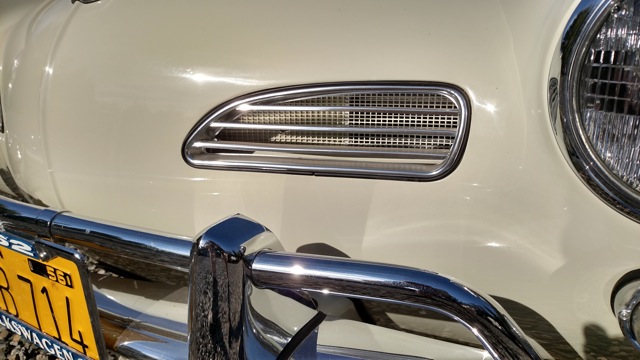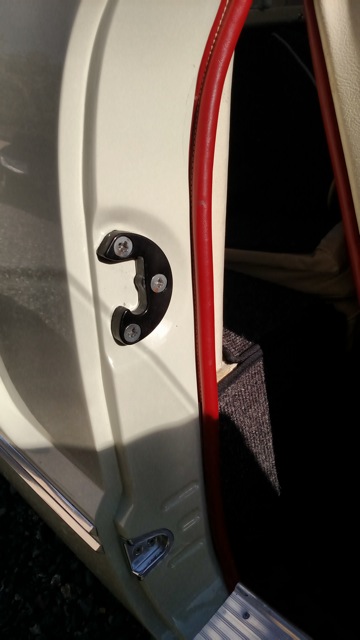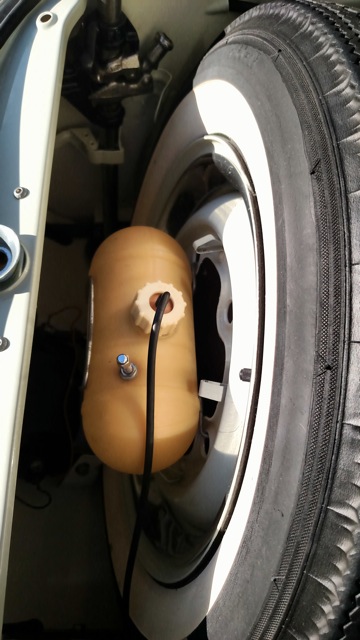 Matching spare , original jack and washer bottle
Under the hood is very well finished.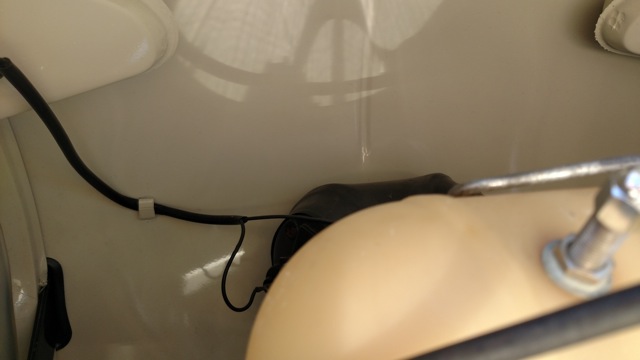 Look at that amazing nose!!
Impressive!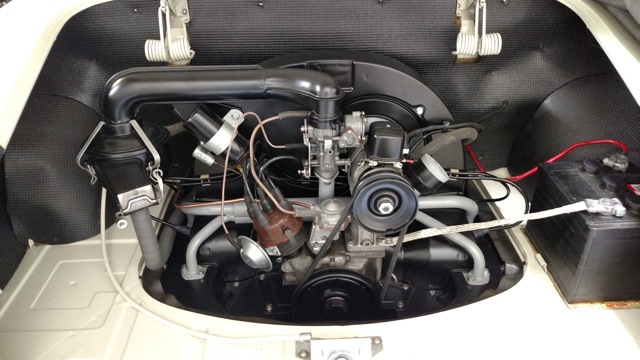 The "stale air" 40hp engine is original to the car and has been very nicely restored as well as rebuilt.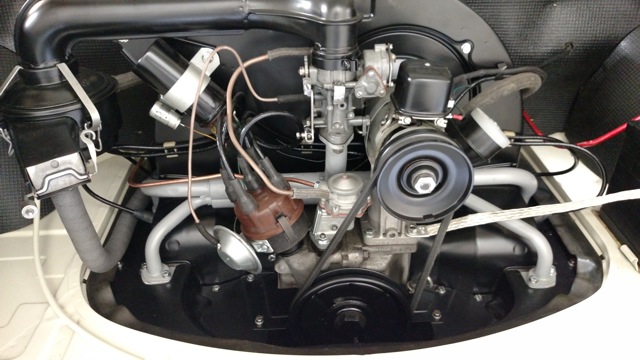 Looks like all the proper German parts are in place ...very well done.
Instrument detail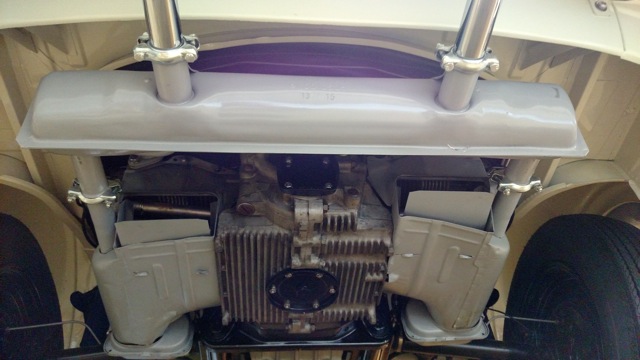 Spotless
This is truly a stellar example and would be an amazing addition to any collection, even the most high end.
Its rare to see one done so well that is on the market...these cars do not trade hands often!
Asking
$47,500 obo
---
For More Info...CALL
951 767 1600
or email oldbug@earthlink.net
---